Discussion Starter
·
#1
·
The countdown is on, and I need to start getting some ideas on how I want to organize and outfit the utility body on my new truck. I bring the chassis cab into the builder on 1/12/2010, and pick it up hopefully on the 20th.
I already have some ideas, and a stockpile of parts, but wanted to get some input anyway. Here is what I have so far.
I am using the Adrian Steel DC6 and DC12 drawer units. Layout is not set in stone, so critique as necessary.
Tool chests in front compartment
I think I may move the devices and the tool chests to the curb side. Other than that, it is blank.
For the inside I am working on conduits for storing fish stiks, benders, and other long items. This will be on the curb side interior wall.
Floor plan for interior, and all my push carts will fit in it as well, not very often though.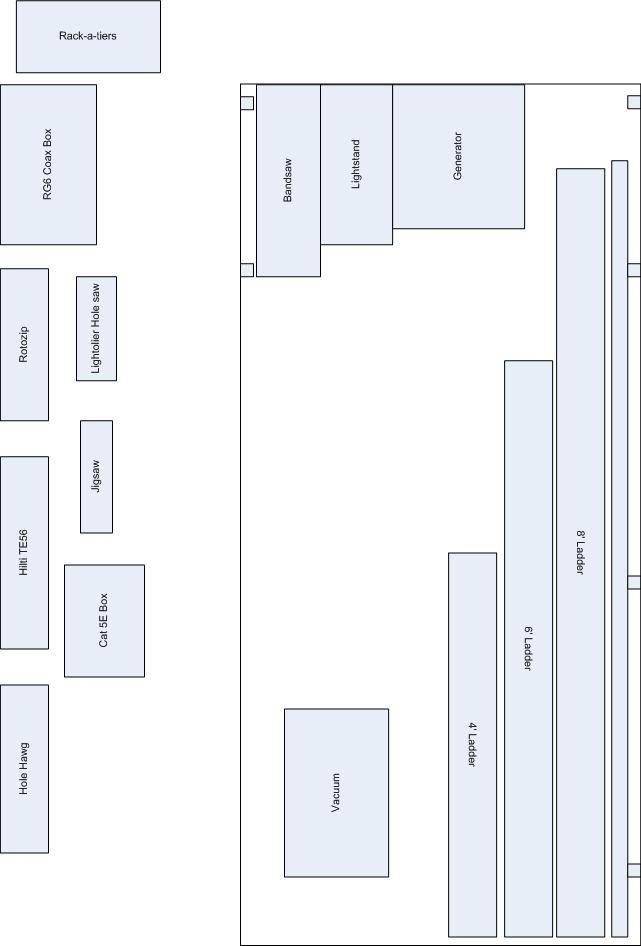 I also plan on building a shelf in the front for all the bulky tools that don't get used everyday.
And yes, it is crude, but it is to scale for the most part. After all, it was made on Visio, not a high dollar program.
Here is the truck it is going on in case you missed my posts in other threads.