Discussion Starter
·
#1
·
Every once in a while I stumble upon a tool that works better than expected and lasts longer than I would have dreamed.
Let's start:
Lenox Bi-Metal ship auger bits: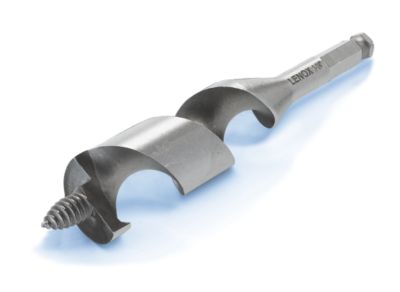 I've used multiple bits from Hilti, Irwin, Milwaukee, Ideal and other cheapies but none even come close to these Lenox bits. I've went 12 months of rough-ins on these bits and never re-sharpened them. They are insane they last so well. IMHO no other ships auger compares.
Bosch Daredevil:
They cut rough compared to a speed-bore but they cut fast, stay sharp and eject chips well. Over a year down the road and they are still working great.
Milwaukee Switch Blade
Try these and you will never go back to a regular self feeding bit. Hit one nail and you just have to change the blade. Then you can take your damaged blades and sharpen them on a belt sander. Fantastic design.
Hilti Quad Cutting Bits
They drill concrete really fast...nuff said.
Got any of your own?