Discussion Starter
·
#1
·
Like my sig says, I have a sawmill and cut some lumber once and awhile, mostly to feed my woodworking habit. I sell some too. Here are just a few pics I have of what I do, I used to have better ones but I lost them when my last computer crashed...
A pretty decent cherry from the woods, it's nice having ~40 acres of woods to play with.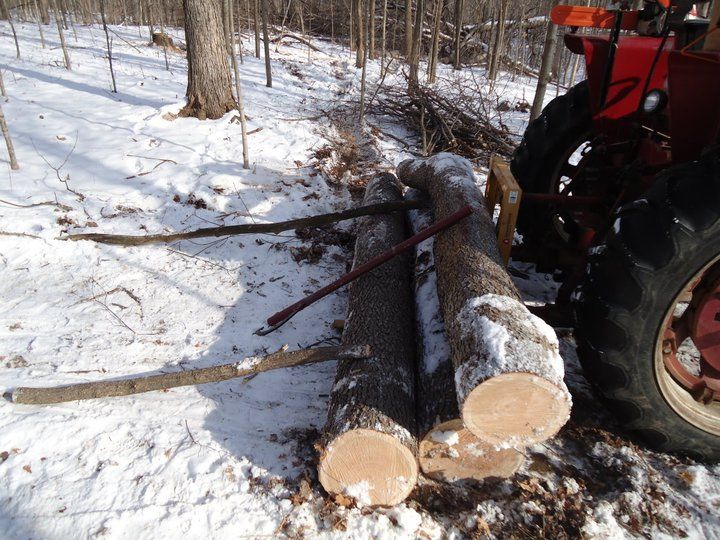 A Black Walnut from a neighbor, he made trim from it for a big room addition. It had been dead for years, but the heartwood was still perfect. The pictures don't do justice to the color...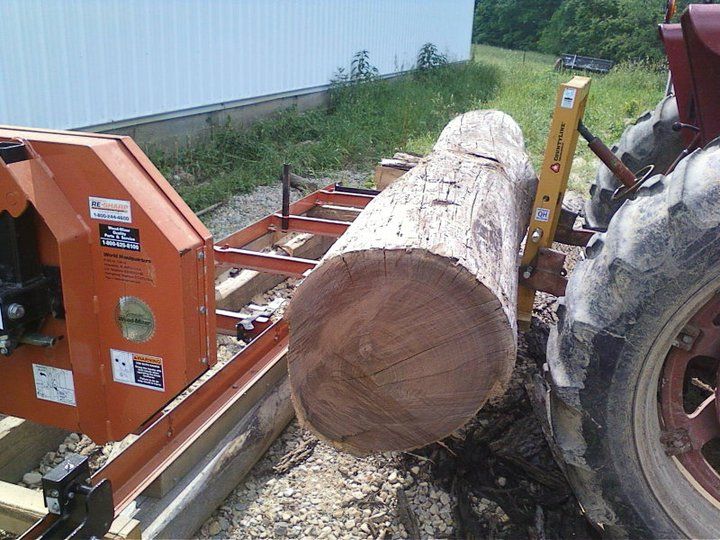 The knot in this cant was about the only knot in the log, only a few of the boards had this knot in them.
The neighbor lives about 1/4 mile away, and I didn't want to wait for him to get around to unloading the lumber, so I just dropped it off to him in the wagon. He dried it in a grain bin.
I estimate I've sawn over 2,500 board feet of lumber. From 1x's and 2x's up to 16"x16" beams. The biggest single job was 1,000 bf of poplar. I've gotten the chance to saw all the common hardwood species, and a few uncommon ones, too.