Discussion Starter
·
#1
·
Here's my main question. This is broken glass embedded in the concrete surface. When I pass over it with the grinder, pieces pull out and go flying. There are also voids below the intended surface. My thought is to fill the area with clear epoxy to fill the voids and secure the loose pieces so I can then grind it smooth.
Will this work or is there a better solution?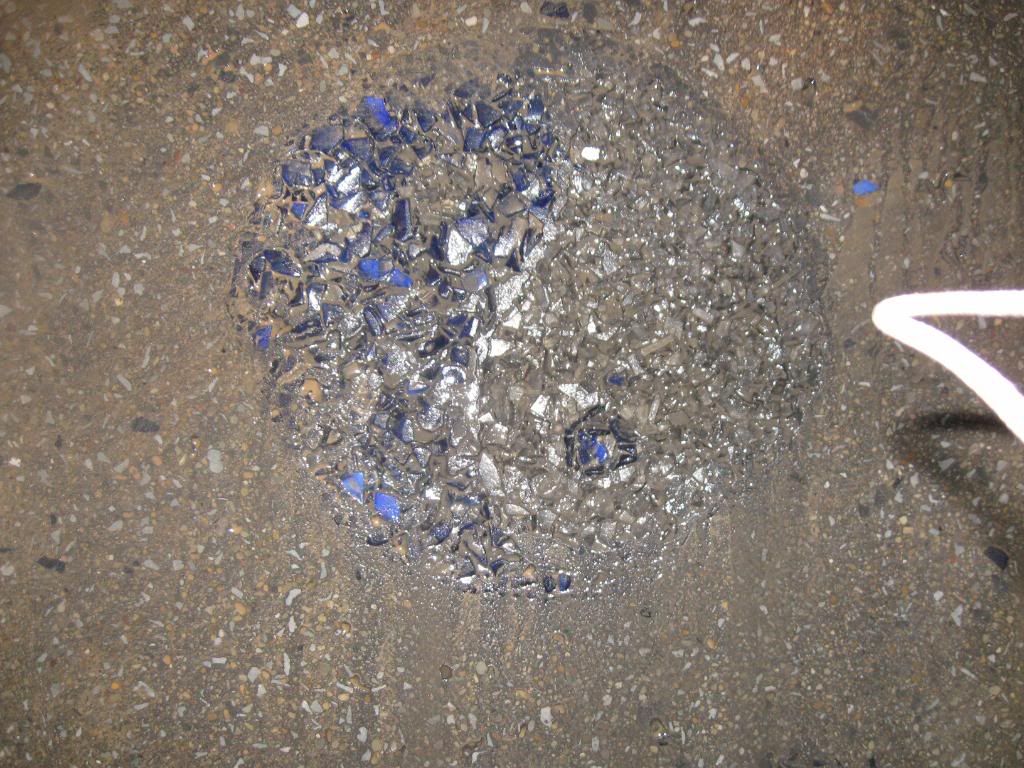 Here's another experiment. I sliced a section of glass jars and used spray adhesive to position them in the form. The adhesive didn't hold and they floated up a bit. I had to do a bit more grinding than anticipated in order to bring out the shape. Any thoughts on how to hold them in place better next time?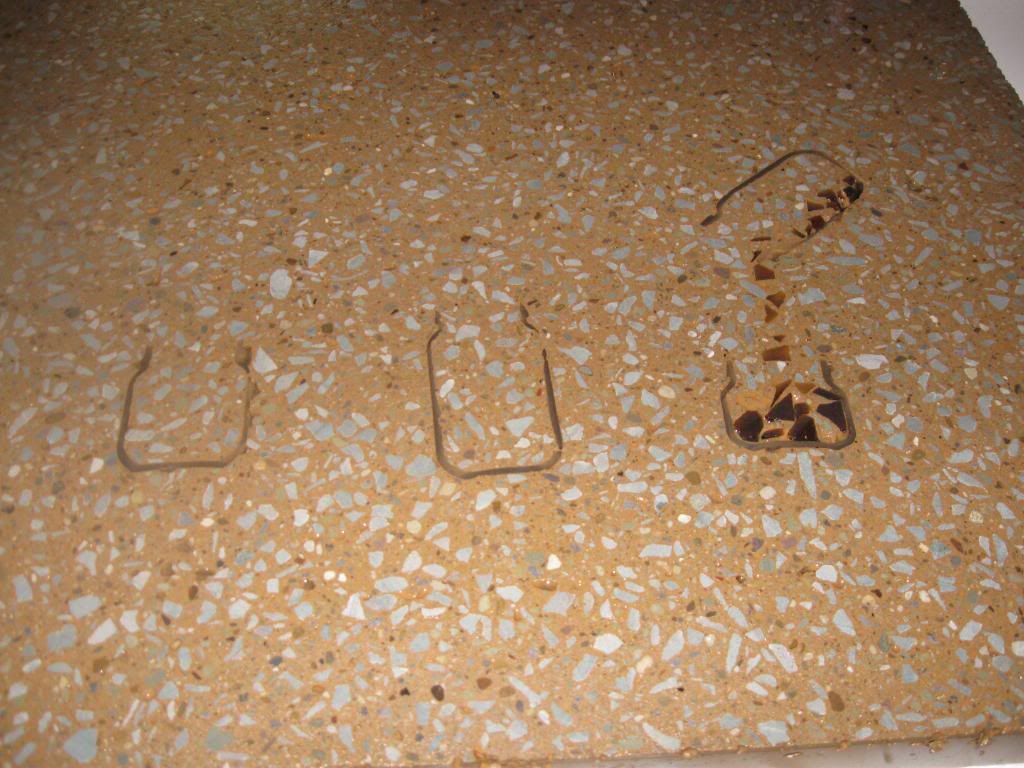 TIA
Good Luck
Dave