Discussion Starter
·
#1
·
Okay we just got done taking down a building and inside and adjacent to the building are a substantial qty of curved, insulated, plastic panels. There is 8 oversized skids of these panels. They are intended to be used as outer shells for wind turbines, the co. erecting the turbines went out of business and left these behind.
Just to throw these out would be 2-3 30 yard dumpsters.
I'm including pictures of the panels and a few details and would love to see what people come up with for possible uses!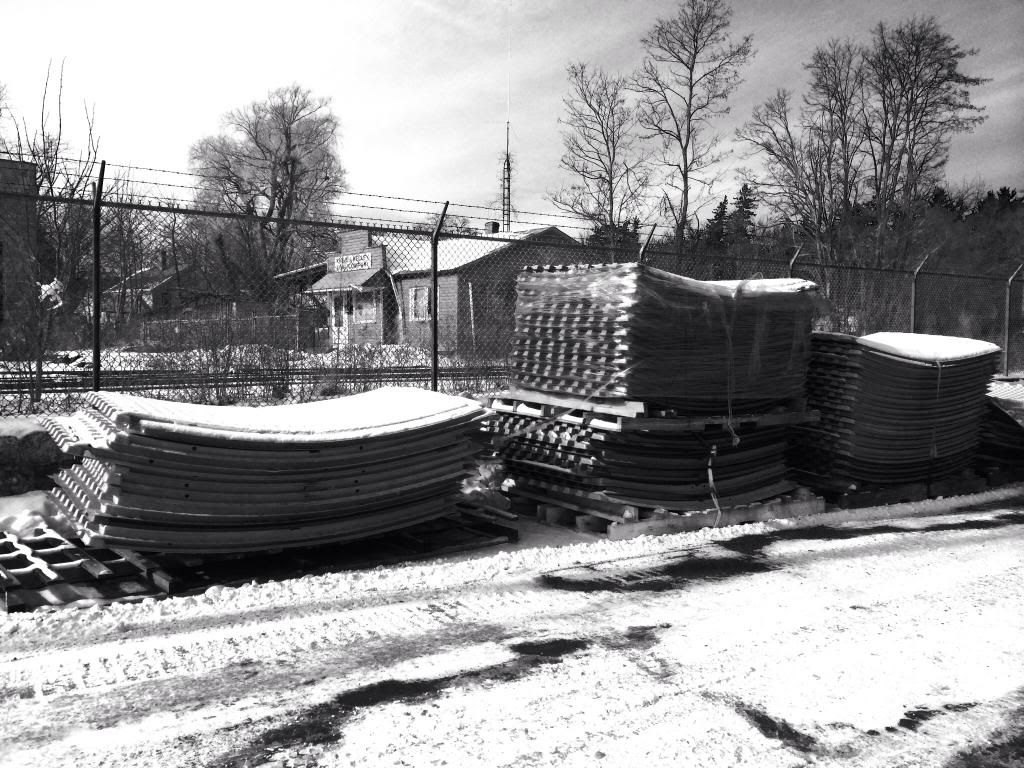 Dimensions of each panel: 5'6"x8'
6 panels together complete a 180 degree radius 12 are a circle. They interlock with tabs. And have pre drilled holes for fasteners.
Total radius is 16'.
The only thing I have come up with SO FAR is material storage bin roofs, however I think it's a little too large put together in a half circle. They would be perfect because the other side (without holes) is perfectly smooth.
I appreciate any ideas and look forward to hearing them, and hopefully save them from the dumpster!