We just finished the pavers on the patio here. Also painted the house. Now on to the pergola(s).
All rough sawn beams and posts. 6x6 posts, 6x8 beams and 4x8 rafters.
Got to use the Prazi a bit. I'll do a review on it later.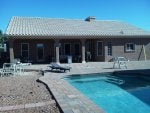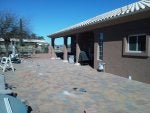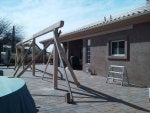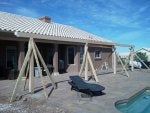 Cut from the Prazi. Not smooth but being rough sawn lumber, it does not matter much. The cut is straight and square though.