I scanned some old photos of our place in CO. This is in the southwest corner of the state 20 miles east of Durango at almost 8000 feet. It's not mine anymore as we sold it when we moved here. But some fun photos just the same.
I framed and sided this place with the trees on the property. Local "blackjack" pine. I think I used about 40 -50 trees.
I knocked down the tress, skidded them to where I could load them on trailers behind pick ups and took them to the mill. Helped mill them into boards and hauled them back up the hill. Sticker stacked the sidingin the basement and the framing mat in the drive.
That may sound romantic but I'm here to say it's a ton of work. The next house I built was with store bought material and the joy that came over me when a framing load just rolled off the back of a truck after a short phone call was as good as an orgasm.
I had tons of help from friends and family. Just about wore out the wife. She was a trooper. One tid bit of info, built this house with no phone. Closest phone was about 8 miles away. Try that.
I hope you enjoy the photos. I'll try to scan more if there is any interest.
The little guy is my name sake. Not so little anymore, he looks down on dad now.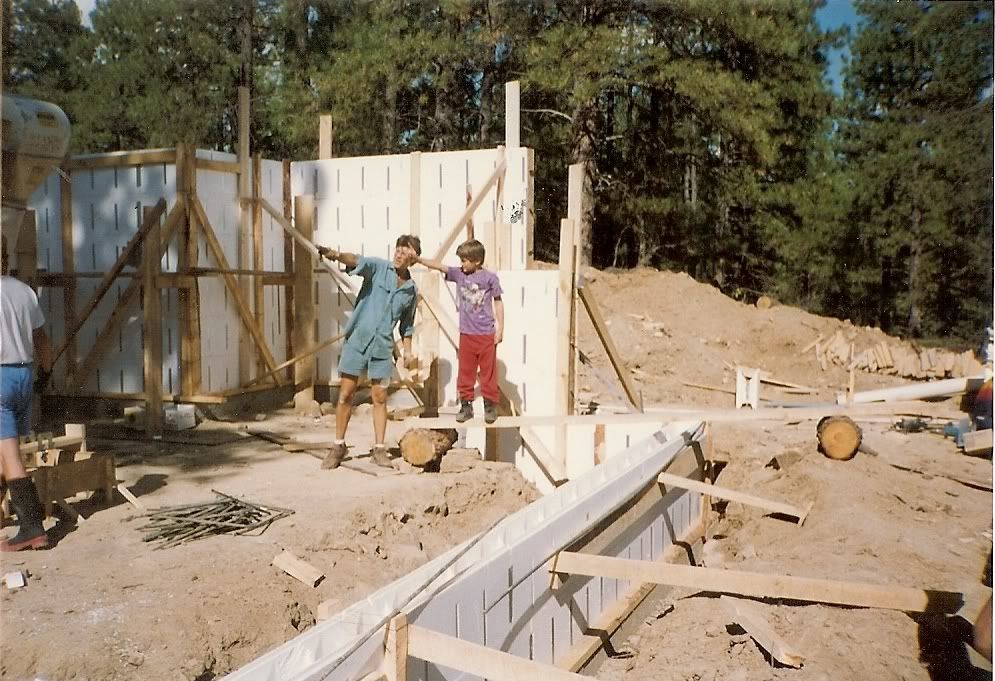 Framing with rough cut is a chore but the view was good.
Started late in August but got it dried in before the snow flew.
Roofing the 12 pitch was a trick
When I say the wife was a trooper I may have understated it. We had to move in when I was just hanging drywall. We had to put our bedding in trash bags every morning and sweep a clean perimeter for it at night. Three boys had to do the same thing.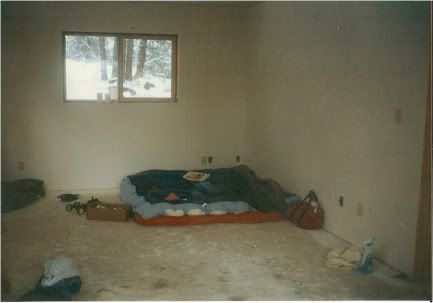 I had more energy 15 years ago.