I'm working on a new book and one of the many bunny trails that I've been led down involves moving *dozens* of houses from an WW1 Army camp outside of Williamsburg ("Penniman, VA") to Norfolk, Williamsburg, Hampton, etc.
In the process, I've been learning a
lot
about moving houses 100 years ago.
Below are a few pictures that I've come across during my research. Thought y'all would enjoy them.
This first photo shows *the* houses that I've been researching. They were built at a WW1 munitions plant/army camp near Williamsburg (where Cheatham Annex is now), and after the war, they were sold off and moved to nearby cities, such as Norfolk, Hampton, Williamsburg, etc.
Norfolk ended up with more than 60 of these houses.
They were put on barges - two at a time - and floated down the York River into the Bay and then onto the Lafayette and into Tanner's Creek.
The photo was taken in December 1921, but the houses were moved from 1920 to 1925. There were 270 houses and most of them were moved to other cities.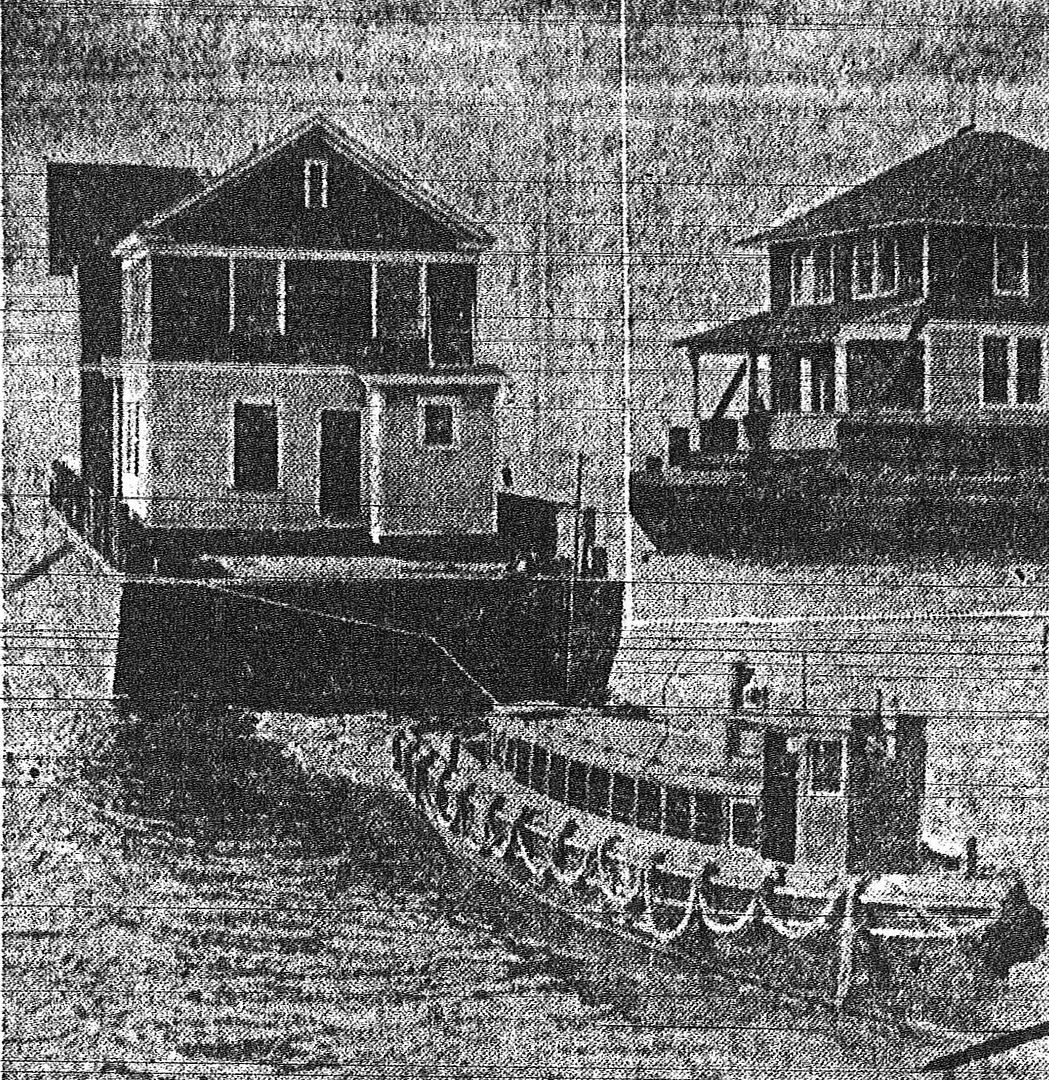 Close up of the houses, being moved two at a time (into Norfolk).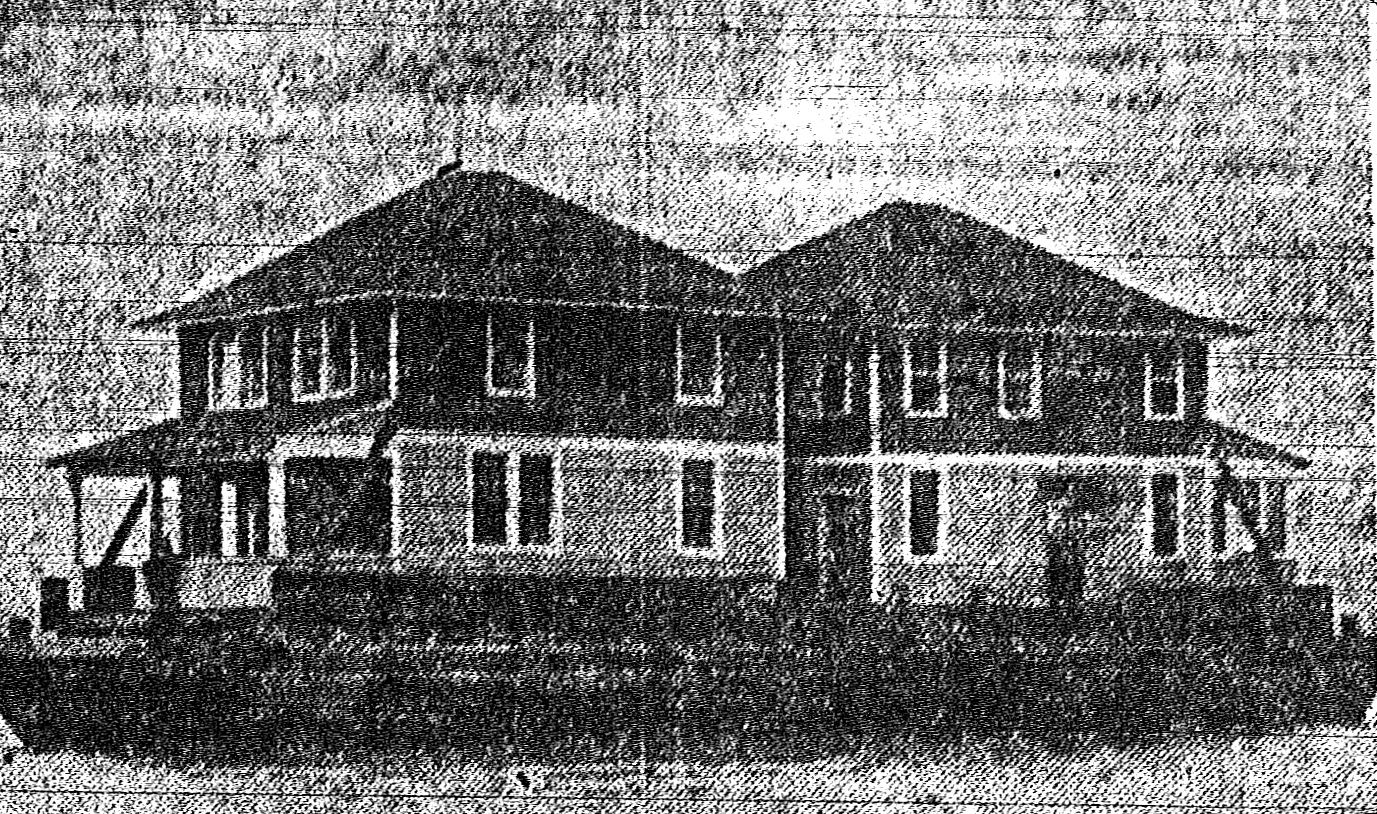 Iron ore was discovered in Hibbing, MN in 1919, and several buildings were moved out of the way to get to the large vein.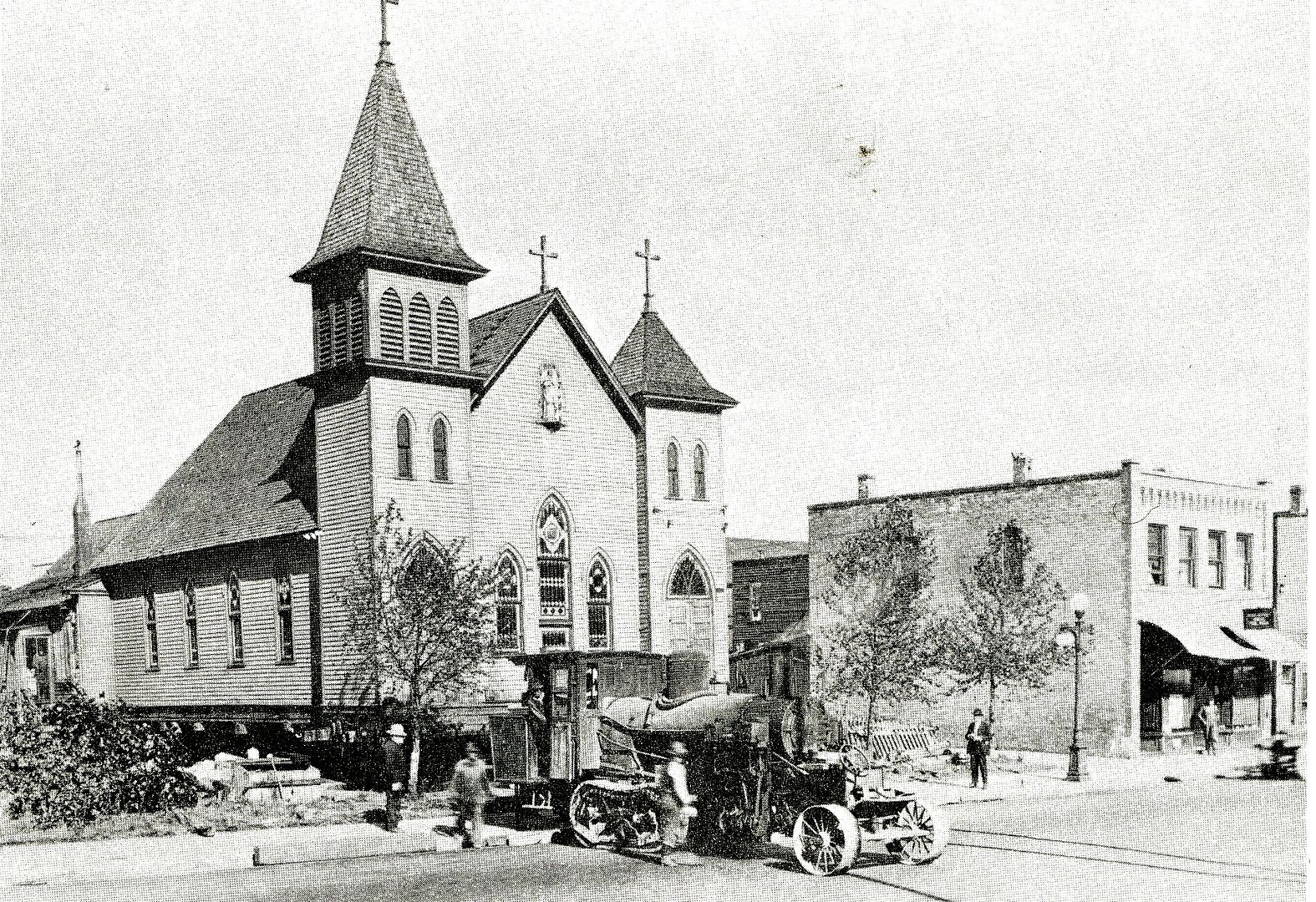 This building was also in Hibbing, MN and moved for the same reason! Iron ore.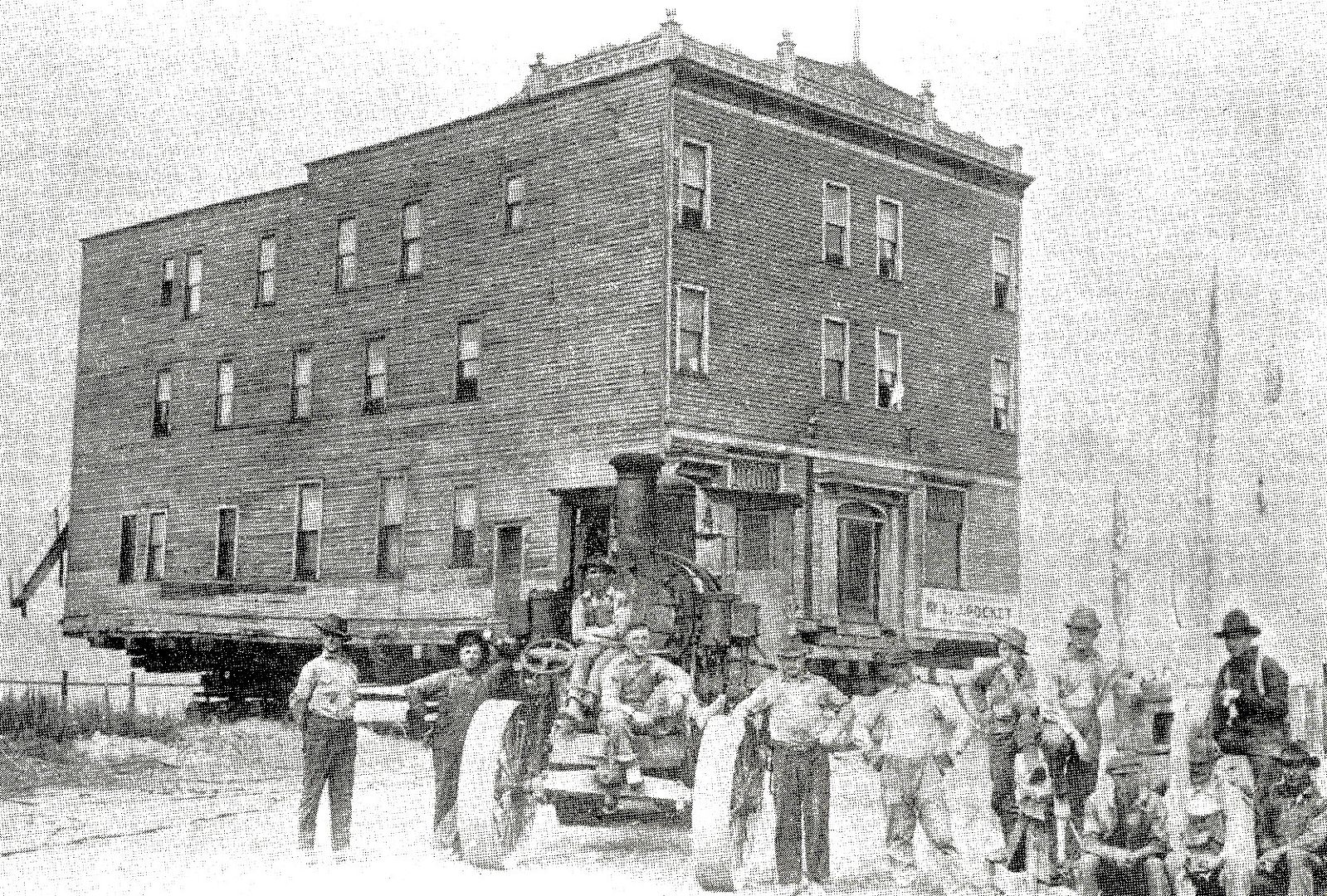 Could there possibly be any more wonderful photo than this? Old houses and old steam engines -together!! This building (used as a courthouse) was moved nine miles in 1889, and the four loaded coal cars were used as anchors. And yes, that's a solid brick building.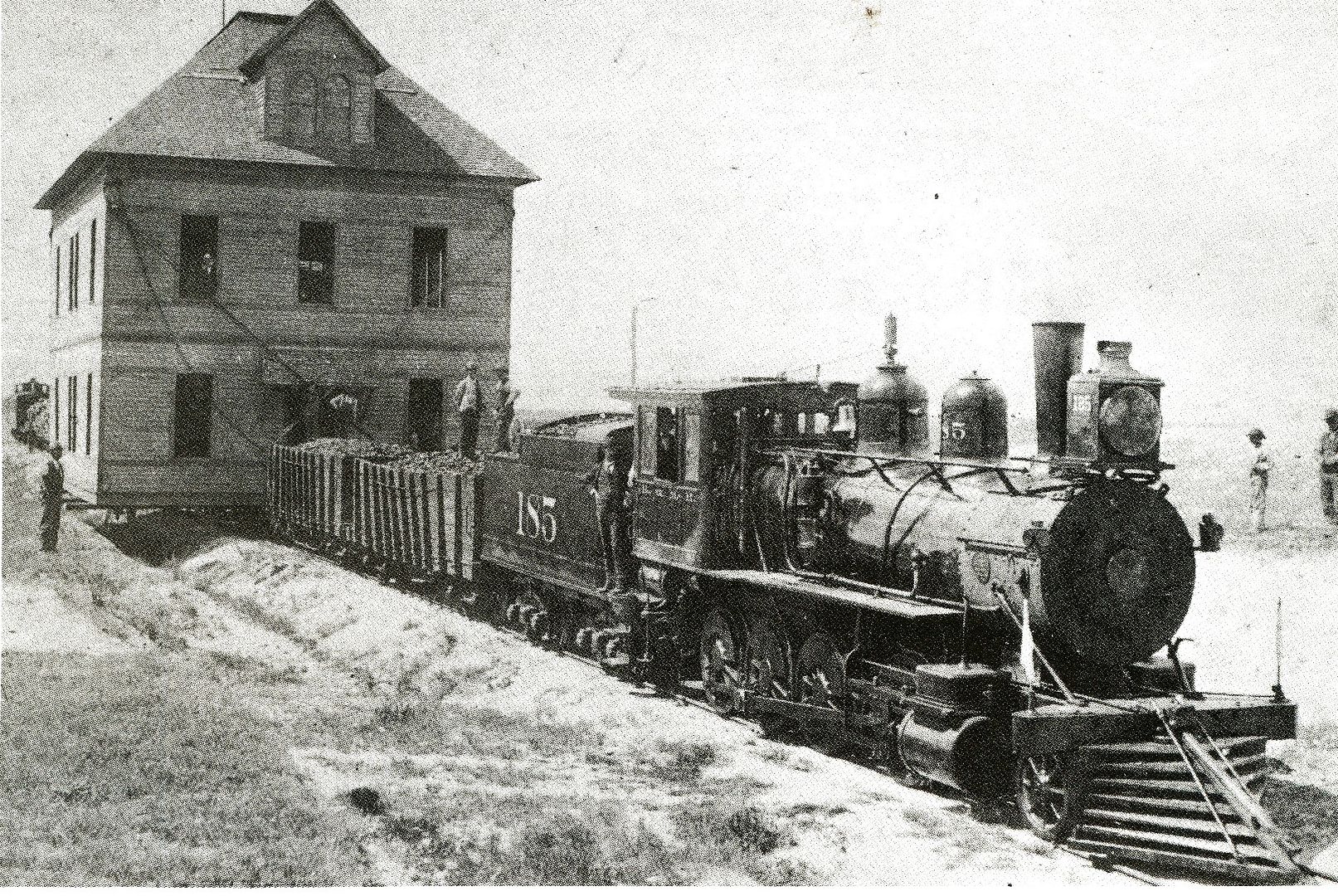 San Fransisco building relocated in 1974.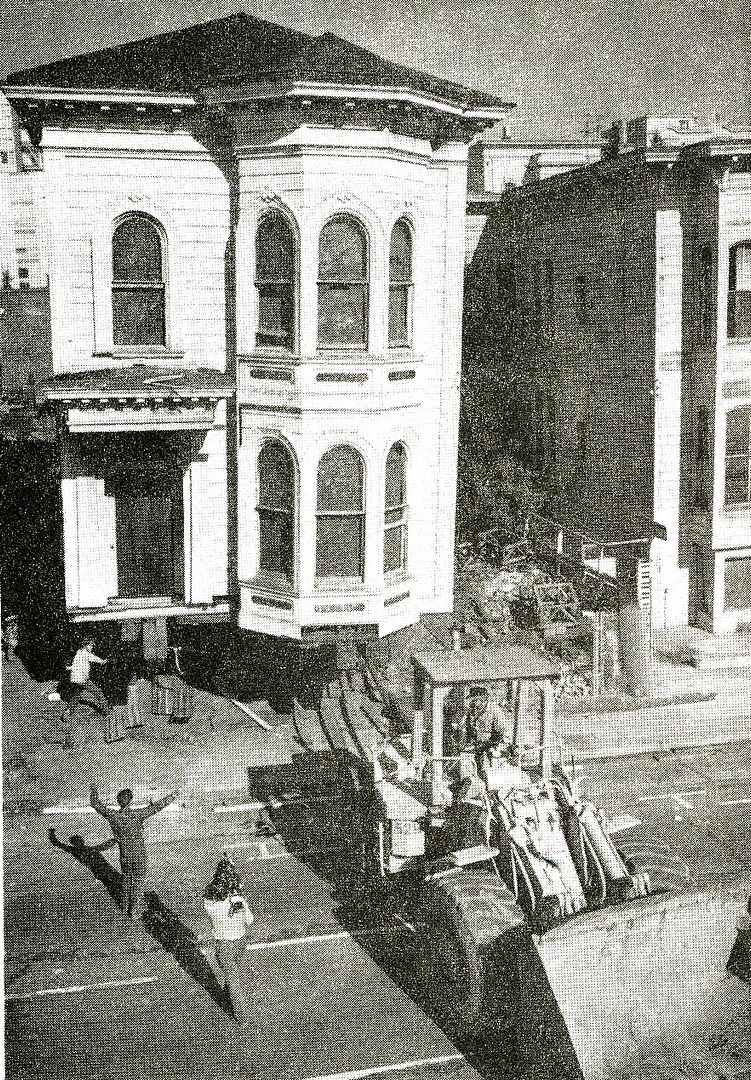 Got enough cribbing there?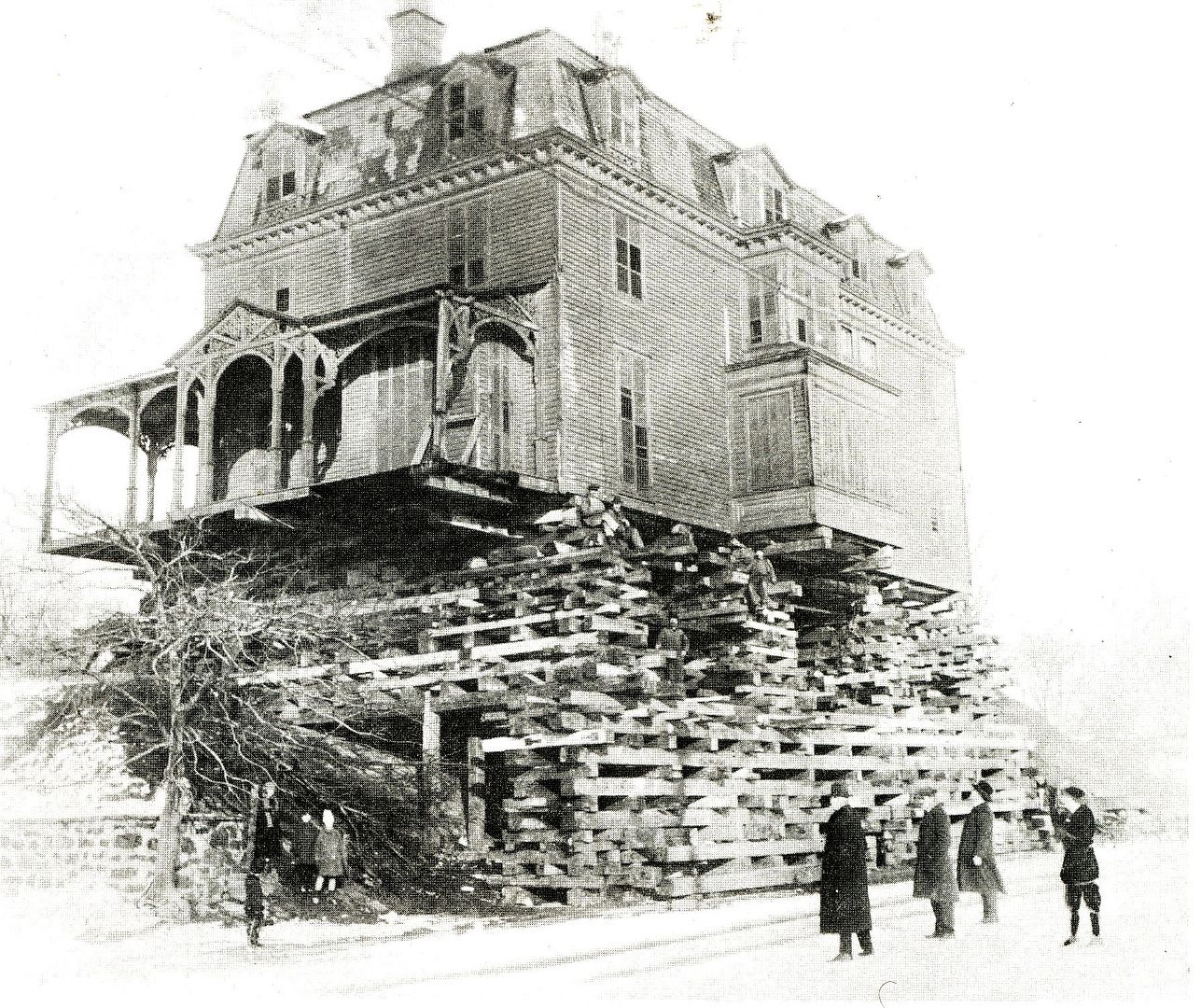 Above is the Perry Mansion in Bay Ridge, NY which was moved in 1923 to the opposite side of the street.
My favorite, "Lucy," The Margate Elephant. It was built in 1881 in Margate City, NJ "(a style known as "architectural folly") and it's 72 feet long. It was moved in 1970.