Sub $100 so that rules out Occ's.
Looking at this one: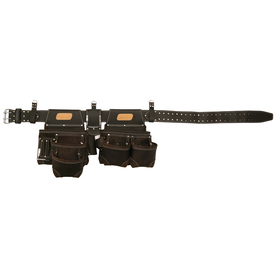 AWP General Construction Tool Rig
I don't like that those only have one big pouch per side, my current bags have 2 large bgs per side and I find that as a usefull feature. A speed square slot is also something lacking.
I've been wearing nylon bags for years but I'm sick of how often I need new ones.
My requirements are:
Leather
Adjustable pouches(not riveted to belt)
Use will be mainly roofing with a bit of framing/ general carpentry.
Any thoughts?