Discussion Starter
·
#1
·
Alright, I got it in today all by myself (Egyptian style). Tear down of the old panels went quick and then I kind of tinkered around with it since my SurfaceTek pot wasn't ready to ship yet. Now the pot will be here by Wednesday and I need to get everything ready.
I got the compressor for only $2900. It is older than what I wanted (1990), but it ran really well and was pretty clean on the inside (1750 hours). It seemed like too good of deal to pass up. I saw a few of you that had compressors in a box truck and I really liked the layout so I decided to do the same in a 16' enclosed trailer. I easily stripped off 1000 pounds of metal to lighten it up. I will have vents on the tongue side of the trailer for the compressor fan to blow out of. The aftercooler and the dashboard controls will be mounted where the air pipes exit the compressor in the picture. I'll have access hatches under the trailer to drain fluids.
I've got a marine gas inlet and gas hose so I will fill up the diesel from the outside of the trailer. The exhaust will shoot straight out of the roof using the existing tractor style exhaust exit (I will also use some flex exhaust pipe so that the exhaust can flex with the torque of the motor without breaking the seal with the roof). I'm installing hose holders, bungee ties, broom holder, etc. I will easily be able to have all of the equipment in there and be well under the weight limit. If I'm picking up a full pallet of media I'll be right under the limit.
compressor when bought:
compressor part way torn down:
getting ready to put compressor into trailer: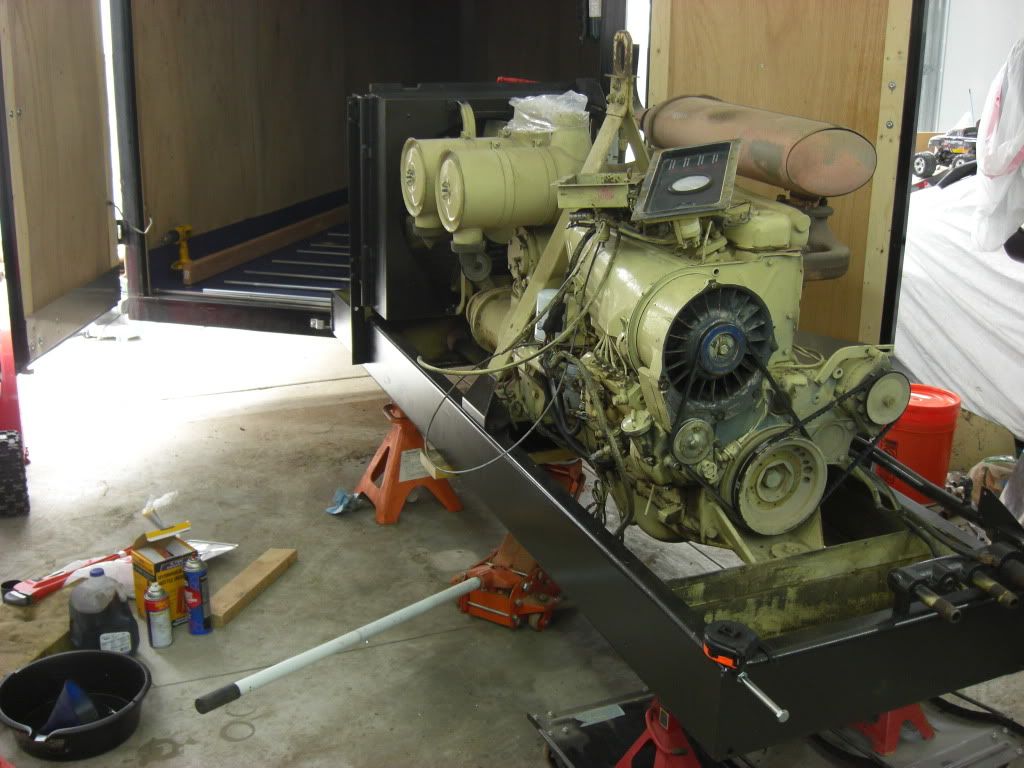 half way there:
compressor in place: