Discussion Starter
·
#1
·
One of the jobs we are doing is a school up in Podunk, Wyoming. Through 'value engineering' the architect came up with this solution for a resilient wainscot on the corridor walls. VCT. Over sheetrock. I can't even begin to tell you how lousy this looks. The installer can't warranty it. He can't say if his glue will hold in the long run. They can't strip or wax it, for obvious reasons. Nobody is willing to say if all the weight will simply pull the paper off the sheetrock:
They used map rail as trim for the top, but this stuff ain't designed to make corners, so they come up with this: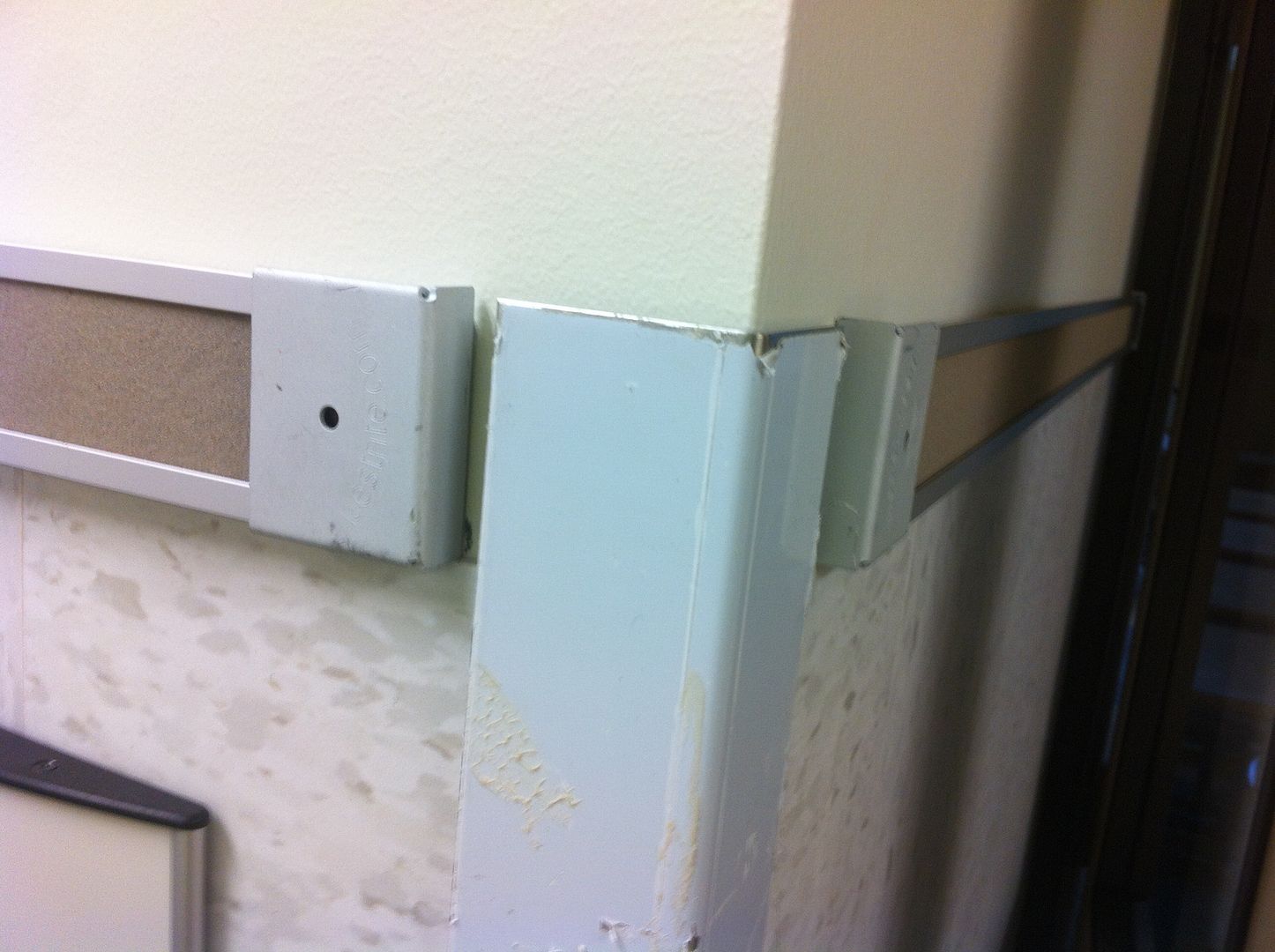 I put this in the 'bad idea' category.
:blink: