Hey guys,
I did a search and found a couple of threads about this but no answers for my situation. Let me preface this by saying I have zero experience with tiling a shower, copper pan or no. :/
I've got a shower with a copper pan and I need to tile it. The plumber sold me on the copper - apparently it's pretty common here in New England. I'm pretty confident it's installed properly, I've worked with this guy quite a bit and he does good work.
I've goggled it with confusing results. Looks like I need to put down a concrete material, wight he proper slope and then tile right on that. My question is: what material do I use? I read everything from 'use straight concrete' 'use portland cement with no sand' 'buy a premix'... common sense tells me straight concrete on copper has huge potential for disaster.
Is the premix stuff any good, if so, what product should I use?
Here are a couple of pictures:
This is a good shot of the pan just after installation: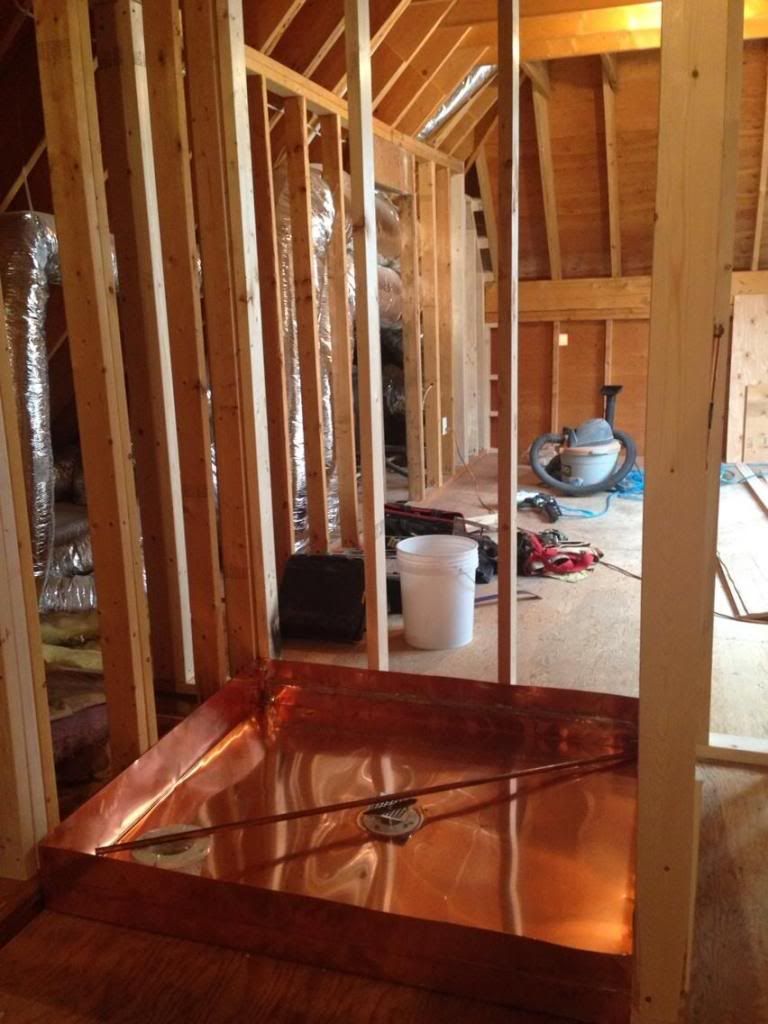 This one is what it looks like now (sorry, I know it's a crummy pic.)