Discussion Starter
·
#1
·
Found this in a 1917 "Sweet's Architectural Catalog."
I'm familiar with wall beds (Murphy Beds) but I had never heard of a "Ceiling Bed." It cranks down from the ceiling with a "removable hand crank."
I find it absolutely enchanting. The company was based in Minnesota, so I'm guessing if these odd beds are anywhere, they might be up there.
Anyone ever see anything like this?
BTW, literature said that cables used had to be able to support 790 pounds of weight, and (my favorite part), this could only be in a space with an attic directly above. Can you imagine cranking this thing down for your mother-in-law and finding a big rat sitting on it?
LOL.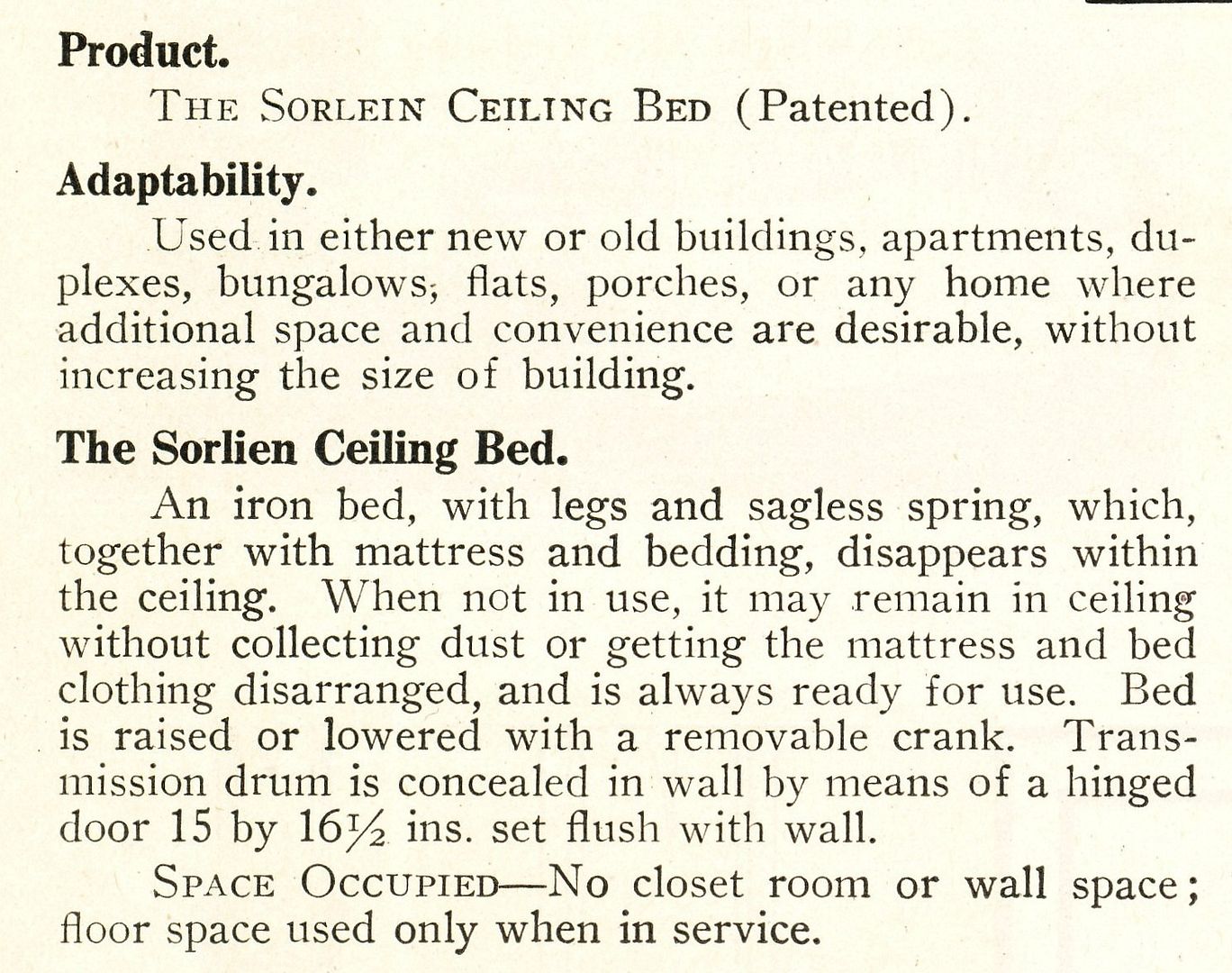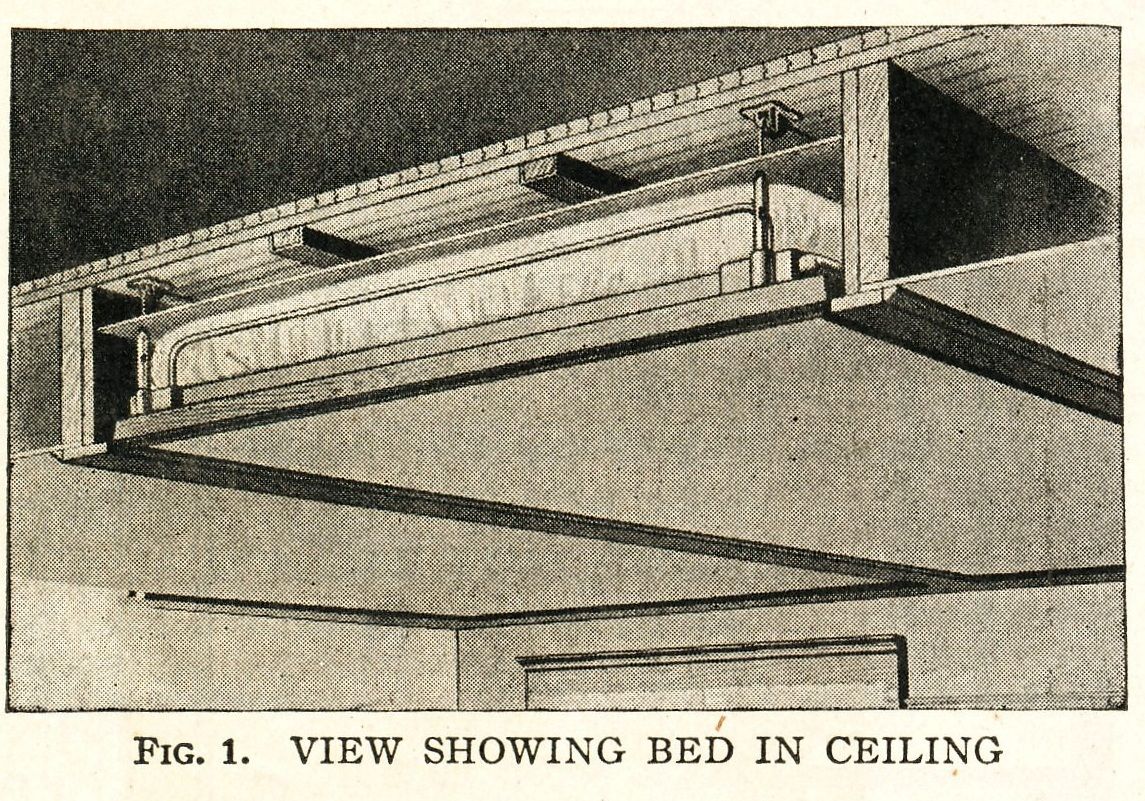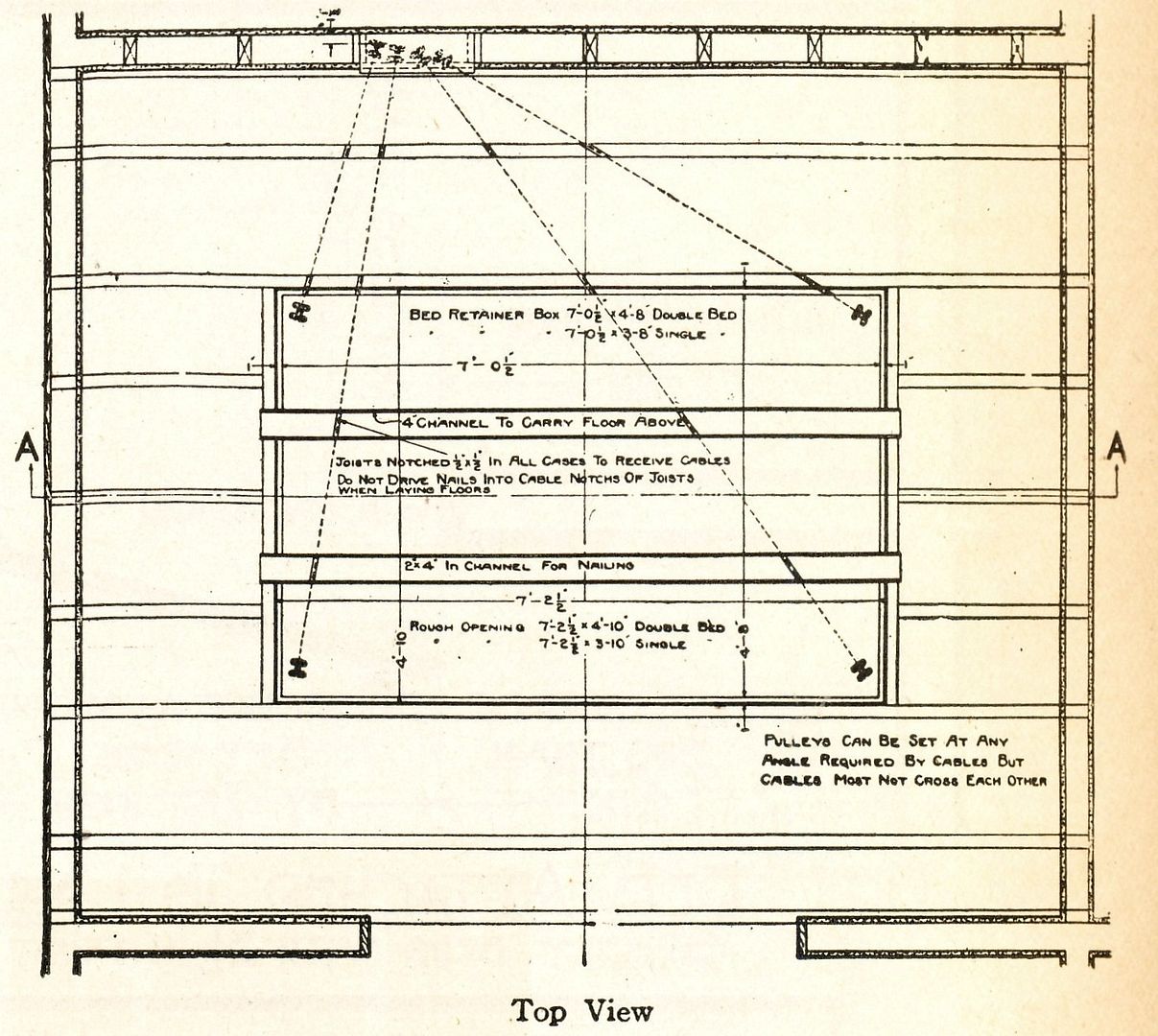 More here at my website:
http://www.searshomes.org/index.php...put-the-bed-back-in-the-ceiling-this-morning/