Discussion Starter
·
#1
·
all of mine were poured in my driveway:w00t: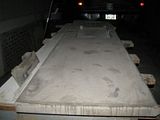 first one was a trial and the wife liked it.
she wanted to get rid of this rolling maple cabinet. I said i'll make it match.
well she loved them. who couldn't she was using osb.:whistling
I poured it right side up. used metal grid. recessed the bottom so it didn't stand to high.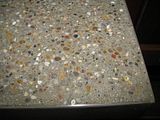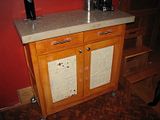 second one fit between the frig and oven. it had metal mesh also and poured right side up. I used a curved form edge for this one.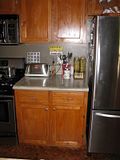 third one was difficult. I poured this one top side down. i wanted to have a drain board.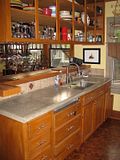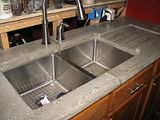 I poured it as a one piece with metal mesh and re bar. I decided to cut it once it was complete.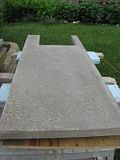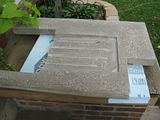 I used buddy rhodes sealer and wax.