Discussion Starter
•
#1
•
This just arrived today from MA, via two friends. One picked it up form an auction for me, the other picked it up in his box truck and dropped it off on his way to White Lake, MI.
It is a manual louver groover, model JFA I believe. Motor data plate is missing, common.
Cutter is nothing more then a 2 flute router bit.
The material clamp and grooving function is done one lever on the right of the motor.
I can tilt the head (not sure what I can accomplish with that yet) and the table has a wedge that can be moved around for different height stock.
Hopefully I can make a few grooves tonight and figure out how this thing works.
I also lucked out and found another machine with a bad motor (supposedly) that I am having shipped to my shop.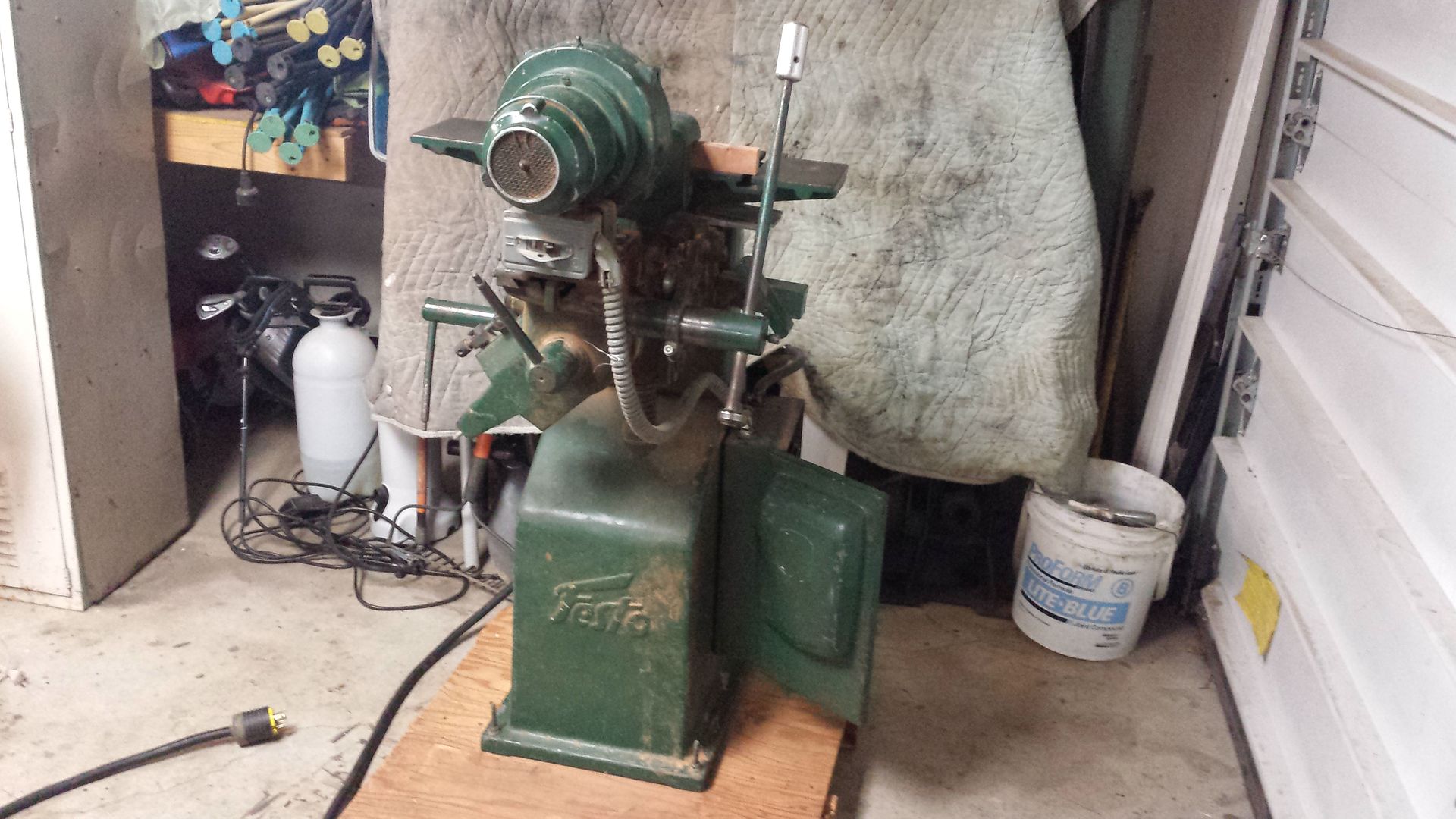 http://http:
//i272.photobucket.com/albums/jj167/wconstructionco/20141125_124749_zpsbyjk5yqq.jpg