Ok I'm having a house built supposed to close on the 15th of Dec.. no the 20th no the 15th of Jan.. no the 31st .. Delays not withstanding, I am there everyday checking progress as it is 2 minutes away from my current home, which I rent and am desperately wanting to get out of and my landlord is graciously extending our lease which was up jan 1st. Ok on to the rediculous shower they have built for me. Went by before top out inspection and found a plastic shower base. E mailed the builder and said no this is supposed to be a shower pan liner and tile throughout. They went through with the inspection and passed, still plastic. 2 weeks later went back to find this shower pan installed.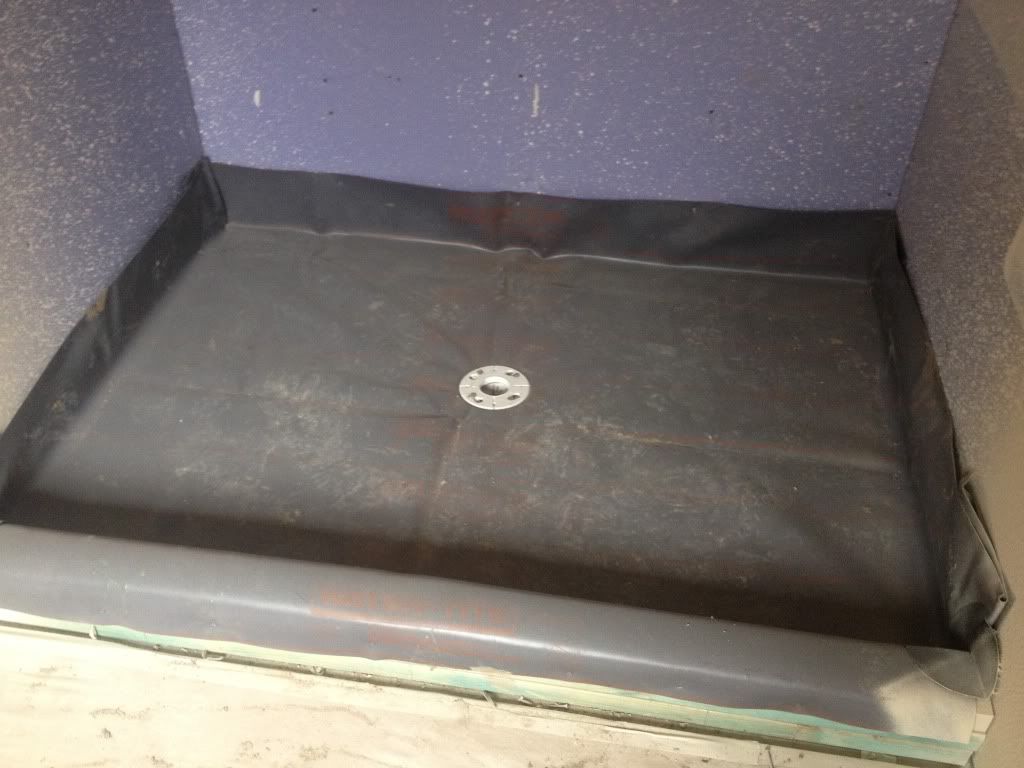 I poured a 32oz bottle of water in each corner to check slope, as it looked pretty flat to me and there it stood until evaporating a few days later . heh.
E mailed him again with photos and actually copied the portion of the '12 IPC stating pan liners must have 2% slope.
He responded saying this is the way they always do them and is to city code. He does not know I am a master plumber although quoting the code book should have been a tip that I'm not his average idiot customer. I'm an above average idiot... anyway, I called my buddy who is an inspector and guess what he's actually the one who green tagged the plastic base top out. I told him about the botched pan liner and he said he'd go by and look at it. He calls me back next day and says he told them to tear that $#!+ out and do it right. I went by a couple days later and found it tiled. poorly
Ill spare you the rest of the pics but there is a dozen gaps in the tiles.
I know they didnt have time to tear it out and do it properly and inspect it.
I called my guy again to find he has been taken out of this area, and he said to find out who is working this subdivision and demand to see the pass report on this shower. He also said this is nothing new for this builder, they get a green tag then COMPLETELY re-do when the inspector walks away.
Now my family has everything in boxes and preparing to move, and I'm about to either further delay the finish, or BAIL on the whole thing if this is not resolved. wtf