Discussion Starter
·
#1
·
Here's my current project. It's actually at my parents house, I've been on break from school and haven't had much else to do but this. The house was built in the 1830's with lumber they milled out of our woods. The flooring I'm almost positive is white oak.
You can see where the termites had quite a feast. You can also see the darker areas where I've been removing the glue that was on the floor (There was luanan then carpet covering this flooring).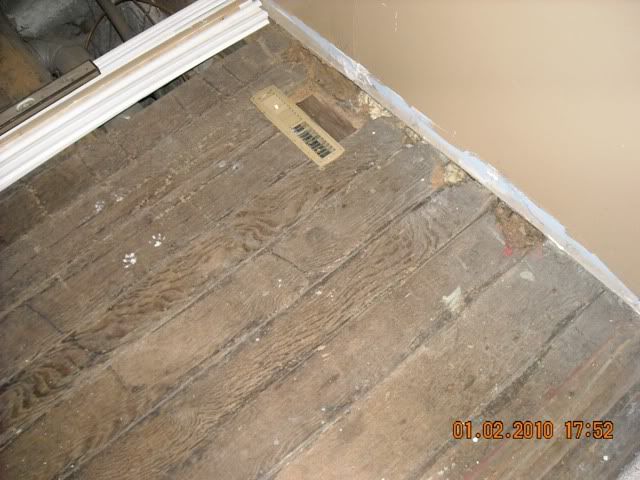 Here's another pic that shows the glue I still need to melt and scrape off.
Ok, this is the look I'm going for. This was done by my dad about 5 years ago in our living room (same type of subfloor). This room was a little different because he had to remove the old shellac with zipstrip (Methyl...something). It's a little dirty now in between the grooves but it looks really nice when it's cleaned up. I think my former boss told me the lighter areas in the hardwood are from lime that's in the wood.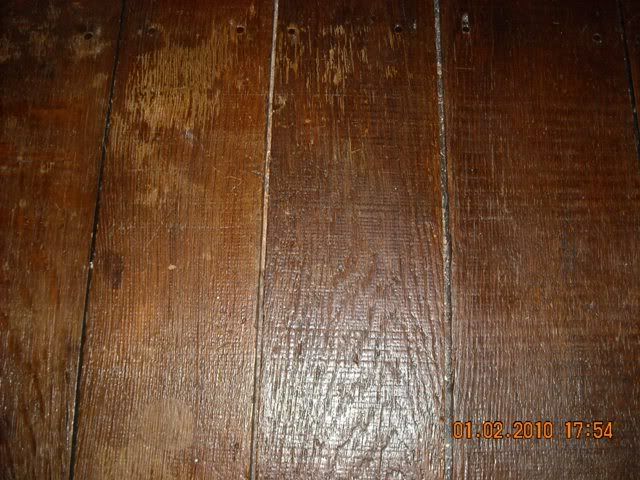 I'm going to follow basically the same method he used minus the zipstrip. Everything will be cleaned with soap and water. After everything is completely cleaned, then I'll apply the shellac.
The flooring in the living room is really nice because it was never sanded and you can really notice the wood grain texture.
This is really the first actual wood flooring I've ever done. When I worked for a remodeler before I went to school, all we ever did was floating floors.
Anyone have experience with refinishing old floors like this and have any tips?
Thanks