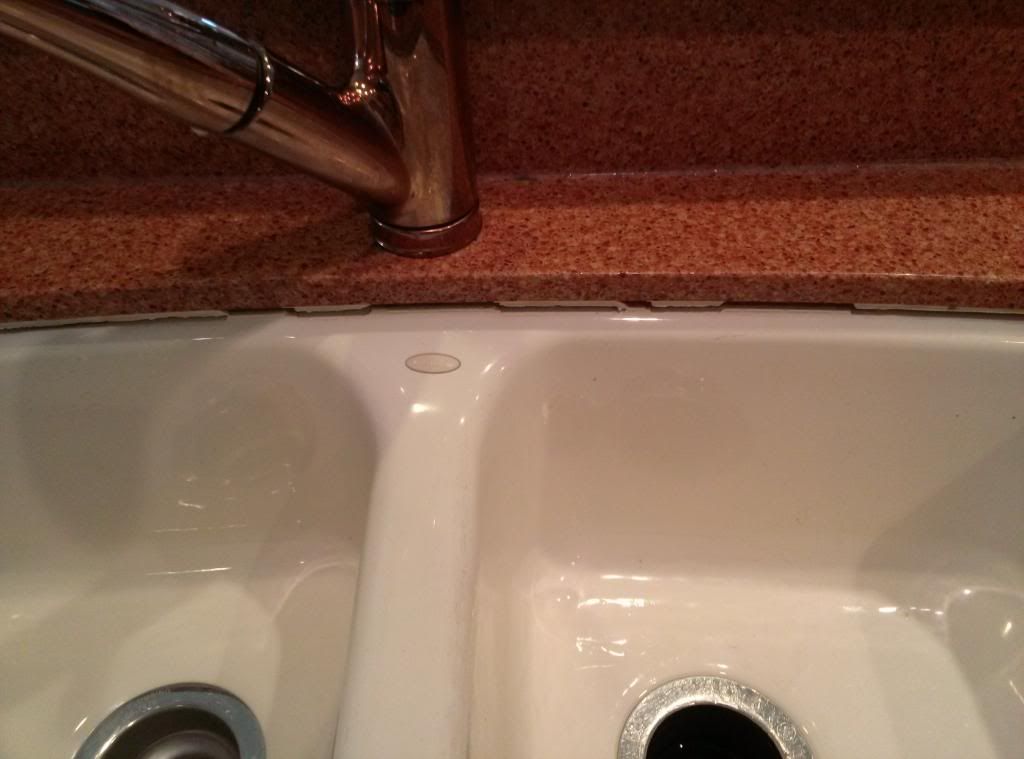 The polyester and silicone holding this cast iron sink in place has failed. Fortunately, the 2x4 blocking keeps it out of the cabinet. What a PIA digging that crap off the underside of the 2cm estone.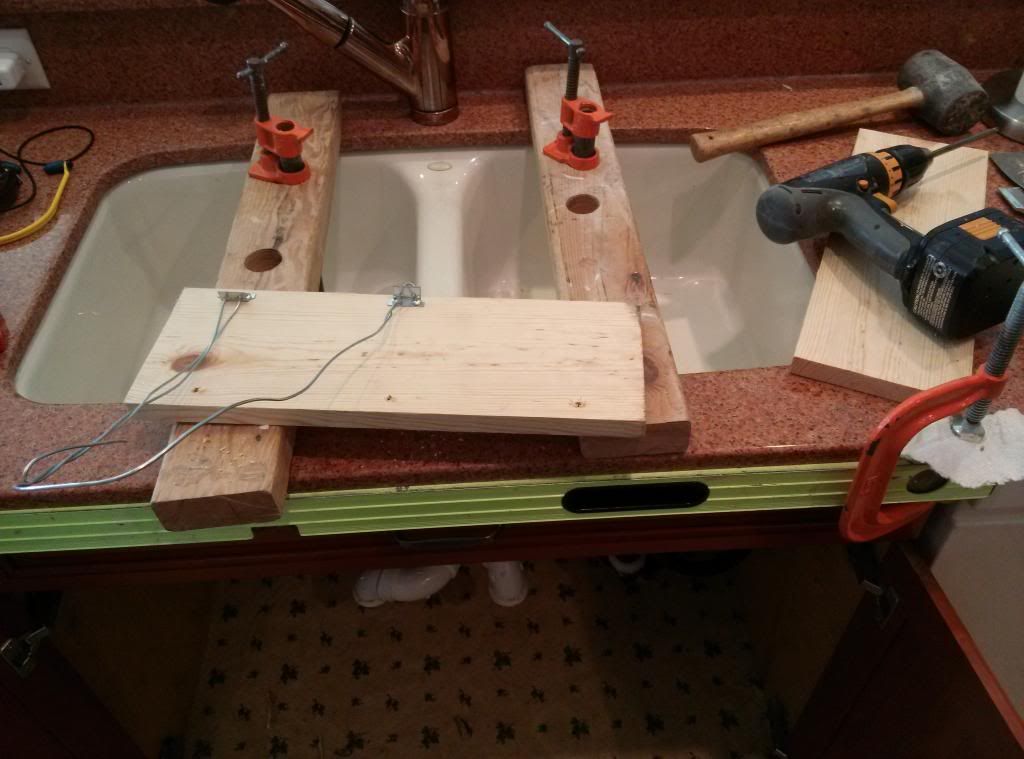 I removed the basket from left side, the disposal from the right, and ran my bar clamps through the holes to crank the sink back into place for a test fit. There was an 1/8" gap between the cabinet center and the estone bottom, so rather than trust shims, I clamped my level to the edge to support the blocking before applying clamping pressure. I was called here to rehang the sink, not crack the rail in front of the sink. While it's good that the 2x4 blocking is holding the sink from falling, it's also making it impossible to install the Hercules Universal Sink Harness (
www.braxtonbragg.com
) as instructed by the manufacturer. Here I've secured the HUSH to ¾" blocking which will be screwed into the cabinet sides: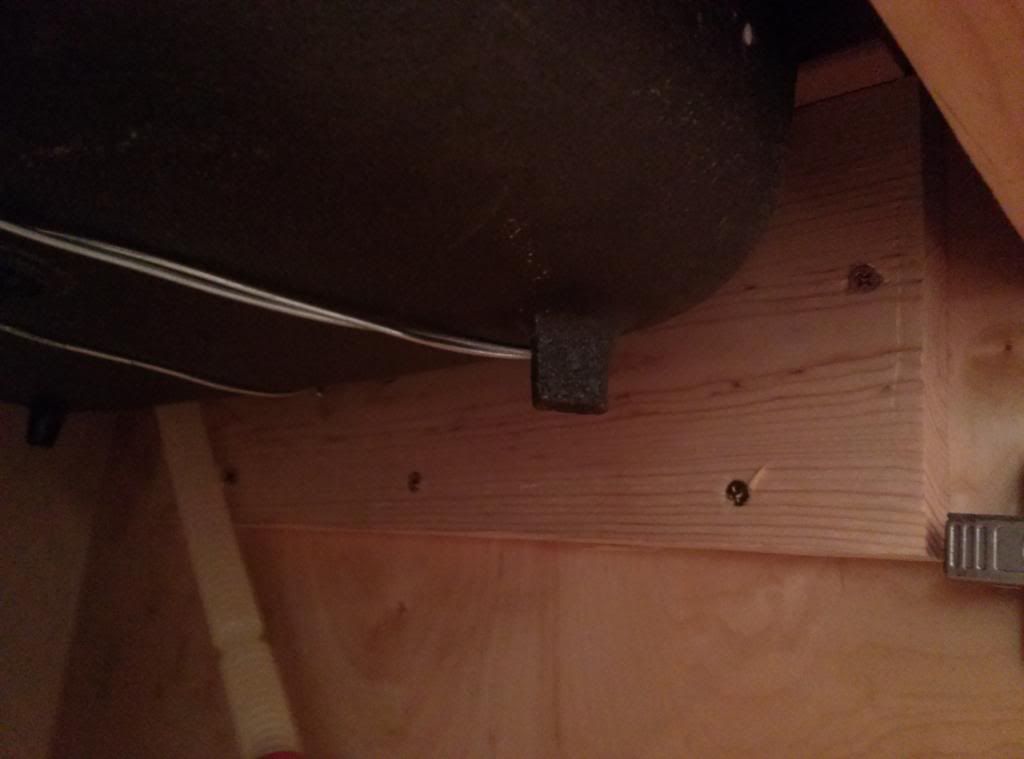 After tightening the nut on the HUSH with my cordless drill, the wires are rigid and holding the sink securely. Check the sink side reveals, sometimes they move during this process; this one did and had to be adjusted.
Pull the clamps, clean up the silicone and viola!: