Discussion Starter
·
#1
·
It would seem as though we have a few aspiring cabinet makers around here and the subject of cabinet software has been brought up. Gus outlined a system from Planit and I thought a comparison for us non-CNC shops may be useful.
I have used Cabnetware (also from Planit) in the past and it is far more advanced than what I am going to share with you but dollar for dollar I think you would have a tough time finding anything that even comes close.
Cabinet Planner is the product of a one man operation and his back story can be read here
http://www.cabinetplanner.com/aboutus.html
I bought my copy of the software about three years ago and fully expected to be dissapointed because I own router bits that cost more than this software...how good could it be?
Well lets find out, As with any software it is only as good a the person setting the parameters so you will spend a good deal of time setting it up. Once this is accomplished you will be able to generate the following
Elevations and plan views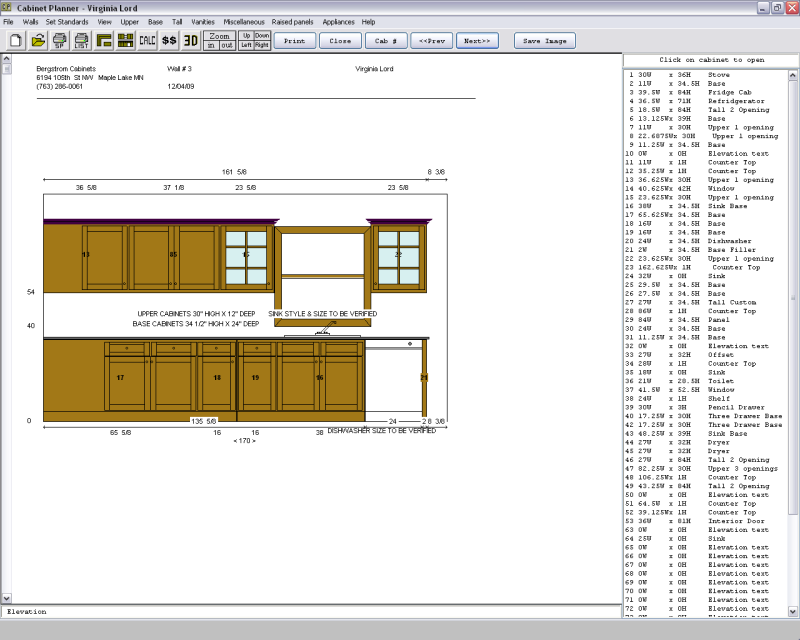 Full cutlists, either by the cabinet or by the job (separate lists are available for frames,doors/fronts,box parts and drawer parts)
Sheetstock and Board optimization
3D renderings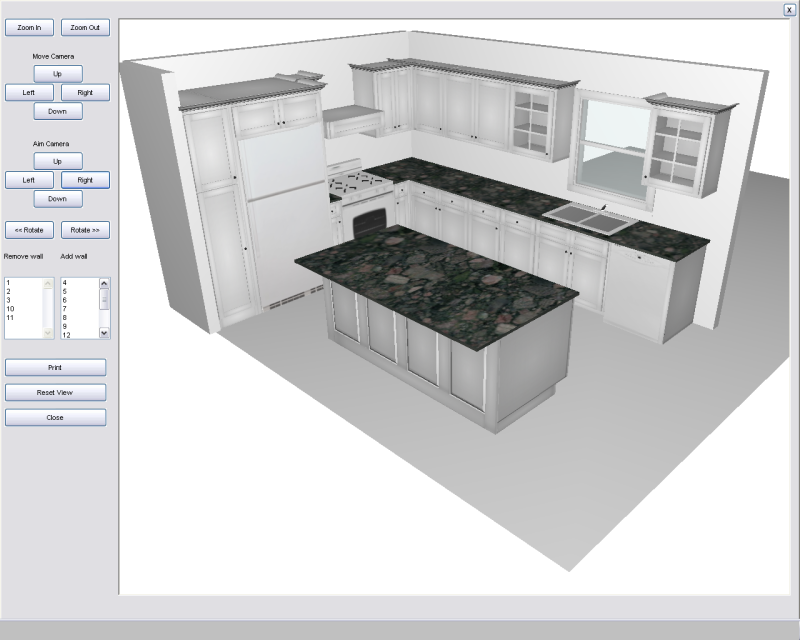 Here's a picture of the above job taken last week (sorry about the crappy pic)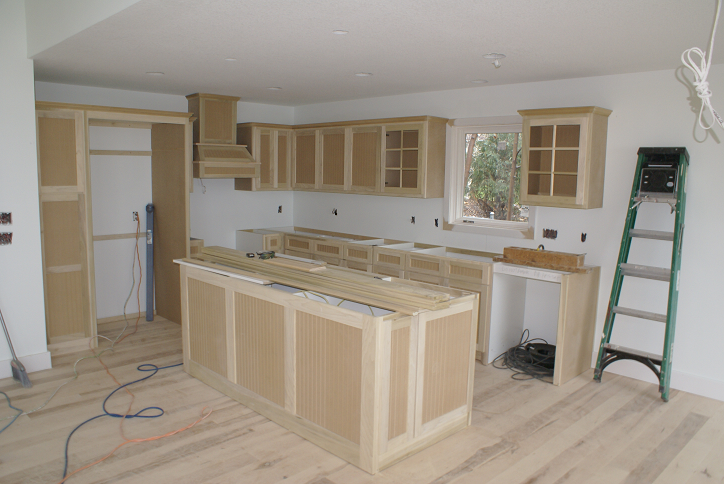 Generally when you buy a software system about once a year or so you will be asked if you want to purchase an upgrade. These upgrades can cost between $300 and $1200 depending on what you are getting. Cabinet Planner comes with FREE lifetime upgrades directly from the company's website. He is currently working on DXF exporting for CNC use but it is still in the beginning stages.
I don't want to make this seem like an infomercial and I have absolutely no stake in this company but I wanted to share this info and maybe save someone a few $$$