Discussion Starter
·
#1
·
I have been getting some real interesting ones this week.
Hopefully you guys can tell me if I am on the right track with this one.
Early 1800's home, the fireplace in one of the rooms has gone through multiple face lifts over the years, but the guy that owns it now tracked down the original marble that was on it and wants it all put back together.
Here is what is in place now, it was rebuilt not very long ago with a steel lintel added, the flue is blocked off and his plan is to put a small ventless propane log in there just for the look.
Here is the face he wants on it.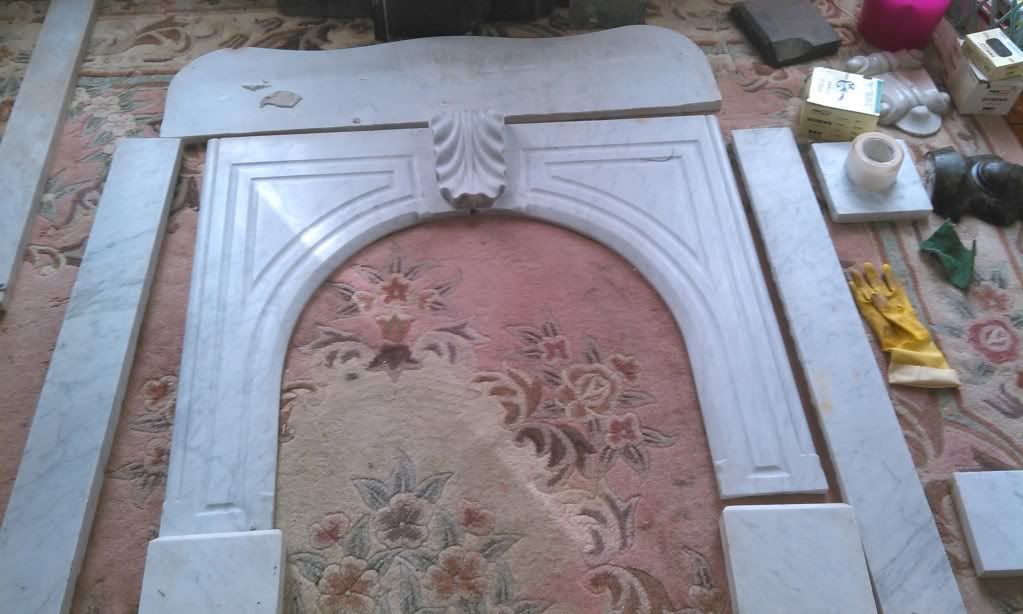 My plan is to measure everything a million times and make a tracing of the arch, then brick up the entire thing including the arch and mantle, then clean the original lime mortar off the back of the marble and use thin set to attach them.
The backs of the marble pieces are all rough cut, so I think thinset should do it, the exception being the mantle piece, which I am not too concerned about anyway since it should have a nice ledge to sit on.
The keystone looking piece originally had some sort of lag attached to it then pinned into what I assume was brick, I could emulate that with a bar and some epoxy with no problems I think.
I have honestly never attempted anything like this, but the pieces are all pre-cut, they just need the brick behind them to attach too.
Any suggestions on something I might be overlooking?