I'm going to be building a set of drawers to sit on a shelf in the shed and house some of my more delicate items such as multimeters, moisture meter, etc.
Sort of like a wooden version of this: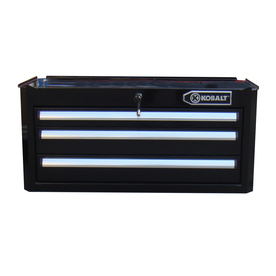 I've got a sheet of 1/2" sheathing plywood and a sheet of 6mm luan to build with as well as a pile of scrap 1x.
My plan is to build a box out of the 1/2" ply with a luan back. The sides of the case will have grooves cut into them for the drawers to slide in. The drawer boxes will be 1/2" ply with the luan for the bottom. The bottom will be nailed on and hang over on each side by 3/16"-1/4" to go into the grooves in the side of the case. Drawers will be 3 & 4" deep. Width and depth yet to be determined. The maximum size for the cabinet will be 16"x30" to fit on the shelf.
Any input?