Discussion Starter
·
#1
·
I just did my first mow on the new lawn.
I started by spraying round up grass and weed killer on it. That killed everything. Let that stay on for about 5 days, then I tilled it up to a depth of probably 3-4 inches or so.
Then I let that sit while the clumps dried up for about another 5 days. Next step I did was get a power rake and go through the whole yard and break the clumps up. Then I of course picked all the larger clumps up and leveled everything that needed leveling and did clean up of unbroken clumps and dead debris.
Then I fertilized, then reseeded. I laid it on pretty thick. I read somewhere about 15 seeds per sq inch. Now I didnt get down and count, but the lawn was fairly white with seed.
Well it started coming in, I watered it enough. The growth you see there is 3 weeks after I saw the first blades pokin through.
Now Im starting to get deadspots like you see in the pictures. I also have some spots that didnt grow that well. Which leads to my question. What is the best way for me to seed it again to get it thicker, and what should I do about the dead spots?
I didnt get a ph test done. The grass I planted is a mix specially designed for a store up here for our climate and most soil conditions. I have good black dirt all the way around. I have a call in to find exactly what types of fescues it is a mix of.
Anyway, here are the pictures.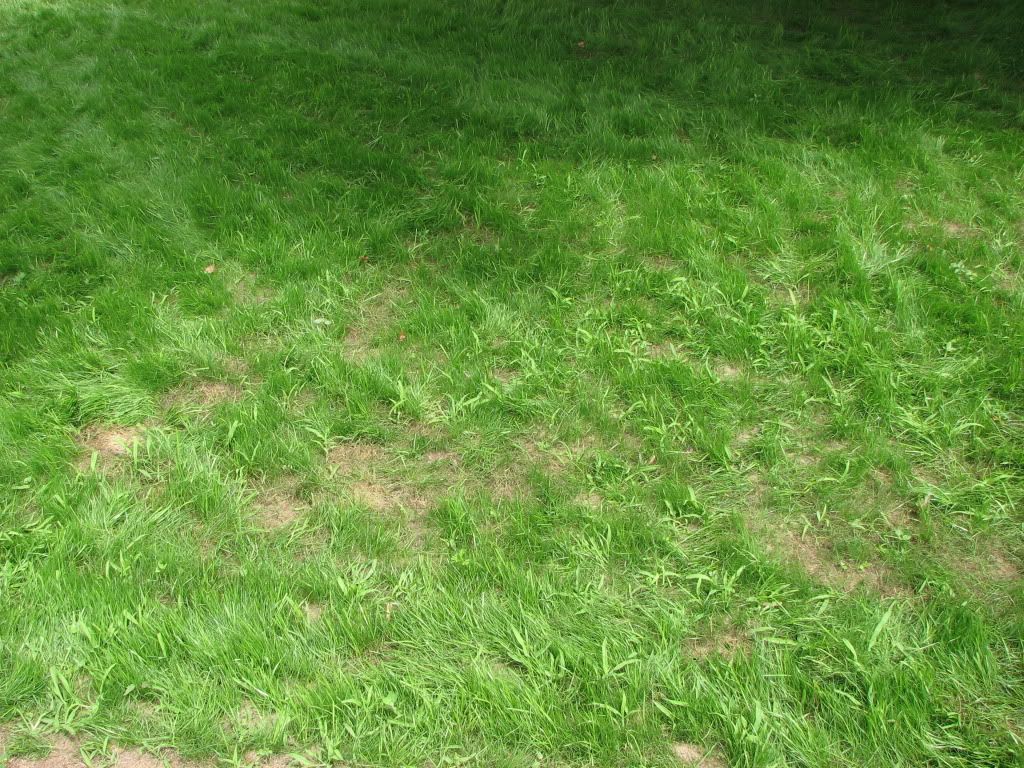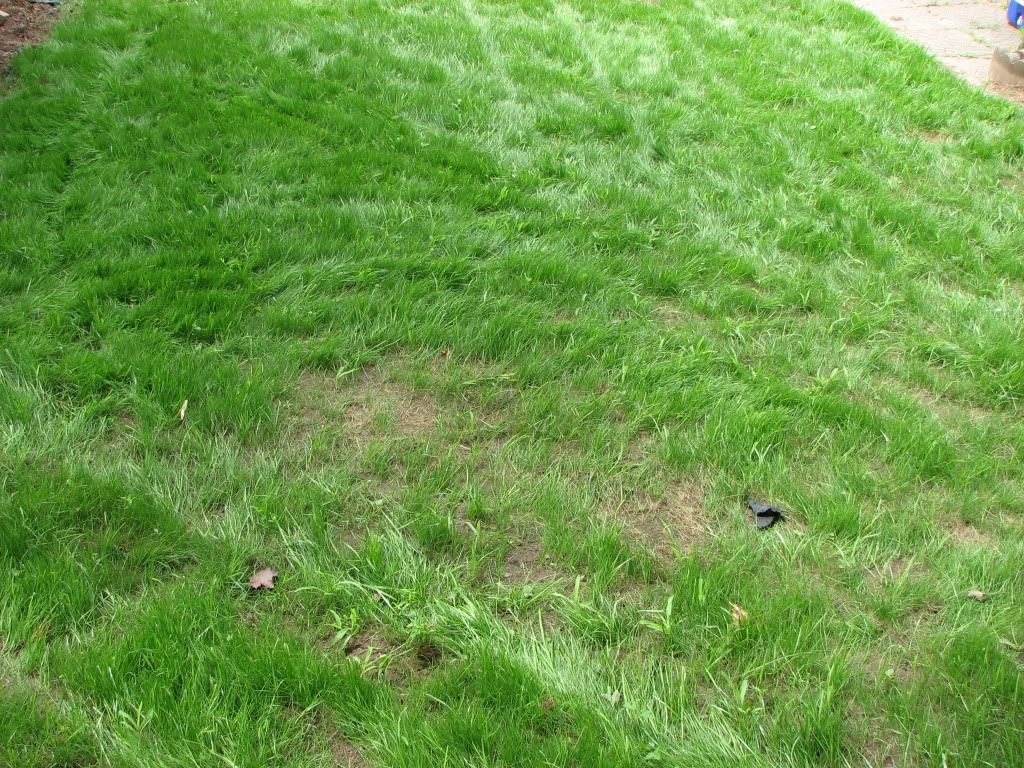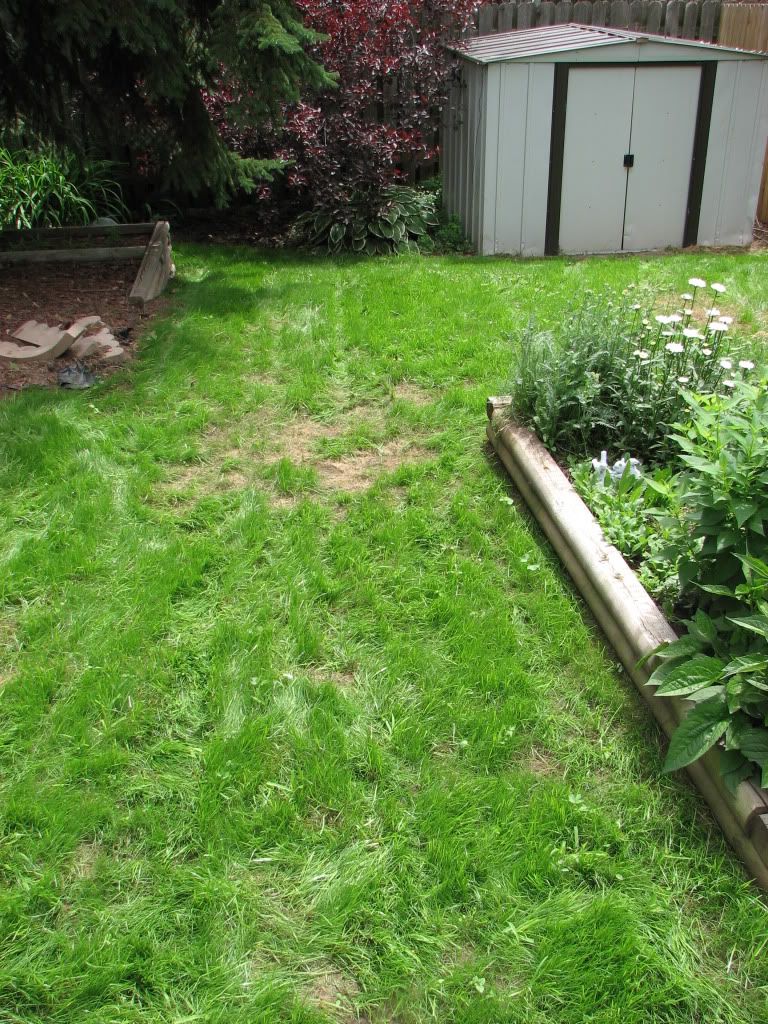 And here is what the good spots look like.
Most of the lawn is pretty good, but I'd like it thicker.