Discussion Starter
•
#1
•
or two. I liked Stonecutter's techniques and wanted to try myself. We're getting ready for our local home show and these will be going along.
First the forms;
The table is an insulated torsion box. Over that I have a 36"x12' sheet of laminate installed with double sided tape. The form sides are strips of melamine and installed with hot glue weld on the outside edges. The insides are sealed with clay for water tight fit and a formed edge.
This will be a two piece with a straight seam. After the show it will be installed as desk tops in our office, unless we accidentally sell them. On the end are two 18x24x3/4" that I'll do my experiments in. I didn't think to photo the other two piece form. No room on the table so that was made on sheets of melamine.
Here's the desk tops filled;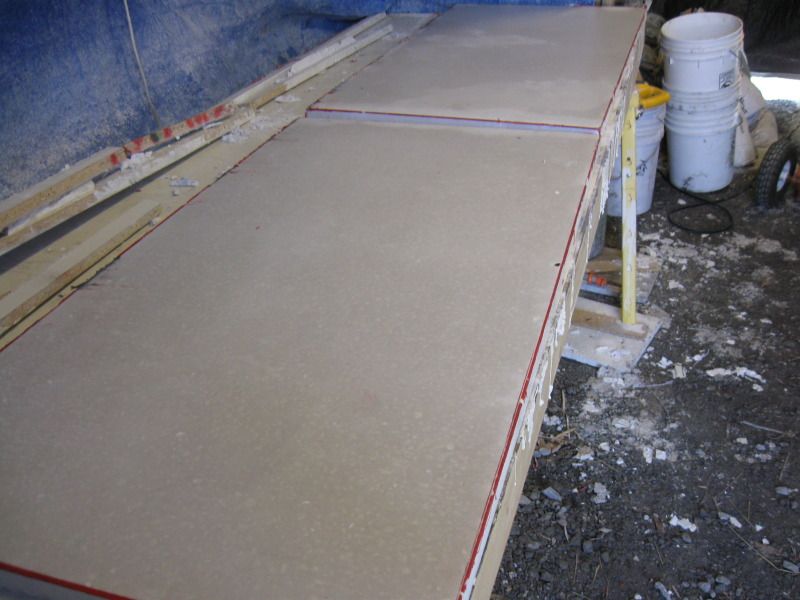 These are wet cast with the forms seeded with colored glass bits. The gravel in the mix was selected for the colors in it. After curing it will be flipped and ground to expose the glass and gravel. No dyes were harmed for this project.
This one would be more like Stonecutter's fireplace piece;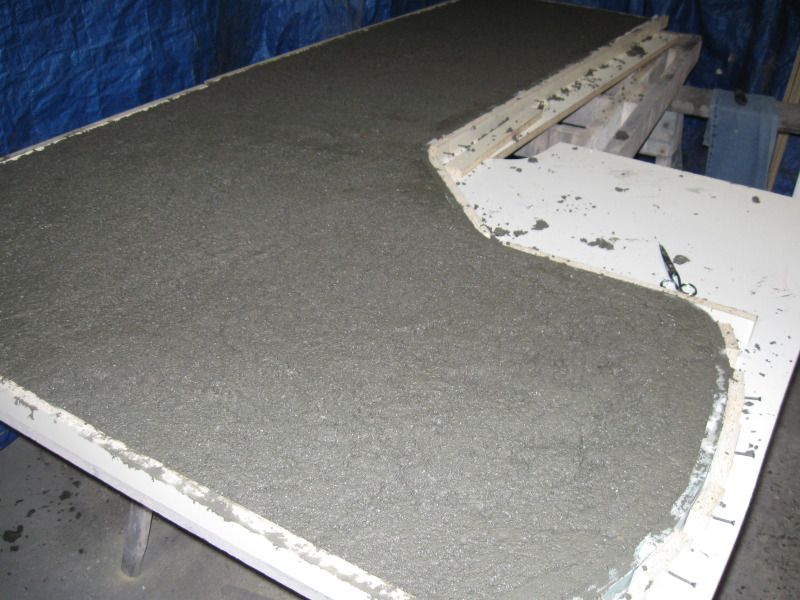 This is two forms butted together at the seam. The mix was a dry sand mix hand pressed into the form. For sand I used 1/2 black and 1/2 white. Only needed a little black dye to come up with a nice charcoal color.
Here we got the molds tore down, separated and flipped the pieces. That box is the buff dye for the first slurry.
Good Luck
Dave