Discussion Starter
·
#1
·
This is an easy trick for a fast and accurate miter.
In this first pic you can see that I scribed the piece for length and moved the mark up on top of the stick.
That plywood ripping is slightly wider than my work piece and will use that in the next pic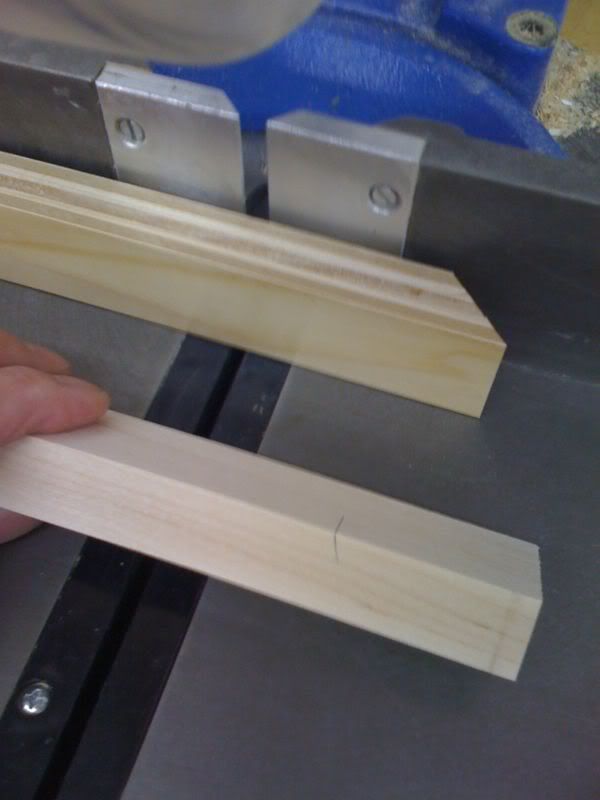 Now I cut partially through the plywood and don't let the thing move afterward.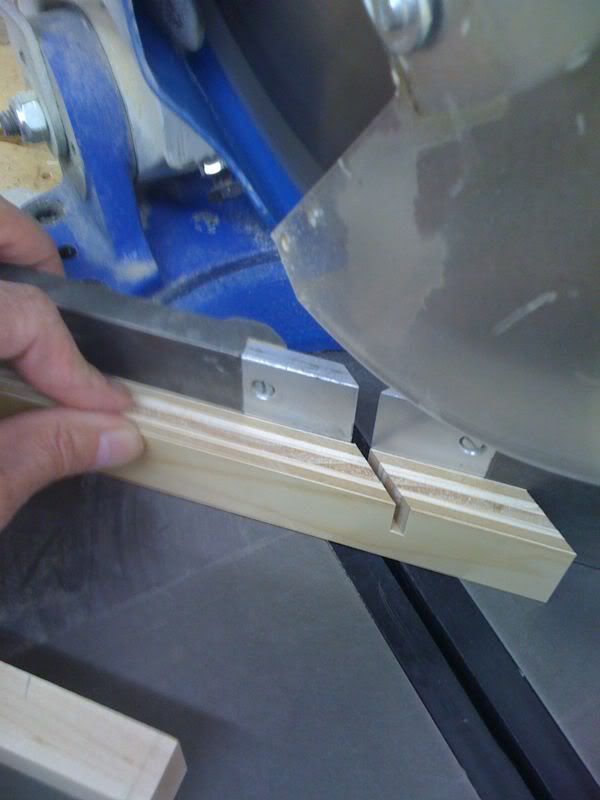 There is my saw kerf to line up my mark with. Just don't spaz out and move the ripping while you line up the work piece.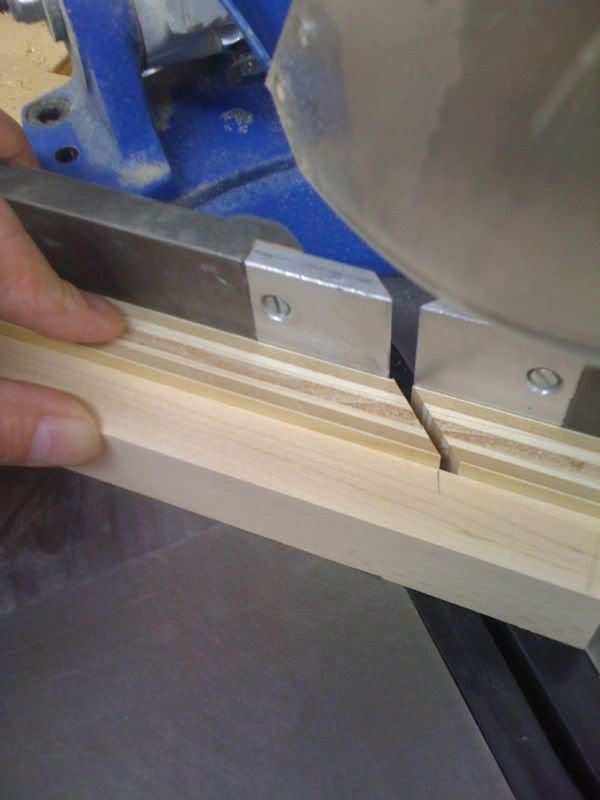 Then just cut it. Works fast and easy. And if your eye ain't what it used to be, it's a whole lot more accurate. Enjoy.:thumbsup: